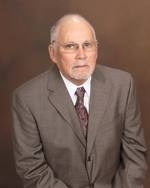 Stephen Bernard "Bernie" Quade Sr., of Leonardtown, MD passed away on September 7, 2018. He was born on June 28, 1936 in Dynard, MD and was the son of the late Grace Irene Lacey Quade and James Carroll Quade. Stephen is survived by his wife Anna Marie Quade of Leonardtown, MD. Children: Steve Quade, (Lisa) of Callaway, MD, Tim Quade (Laurie) of Dameron, MD, Tony Quade (Bonnie) of Abell, MD, Dana Quade (Tracy) of Mechanicsville, MD, Corey Quade (Tammy) of Mechanicsville, MD, grandchildren; Bryan McWilliams, Jamie, TJ, Johnathon, Andrew, Anthony, Matthew, Nicholas, Stephen, Haley and Emily Quade, great grandchildren; Layla Ratliff, Mackenzie Harding, Jamie, Wesley, Emma, Charlie, Hank, Logann, Brooklynn, Brett, Spencer & Haven Quade.

He was a lifelong St. Mary's County, MD resident. Stephen served in the United States Air Force from January 12, 1955 to September 4, 1958. While serving the United States Air Force he earned the Good Conduct Medal. He worked for the Maryland Tobacco Growers Association and Charles County Government. Stephen enjoyed football especially the Redskins, dirt track racing, building motors, and spending time with family.

The family will receive friends on Wednesday, September 12, 2018 from 5:00 PM to 8:00 PM with prayers recited at 7:00 PM in the Mattingley-Gardiner Funeral Home, Leonardtown, MD. A Mass of Christian Burial will be celebrated on Thursday, September 13, 2018 at 10:00 AM in Sacred Heart Catholic Church, Bushwood, MD with Father Samuel Plummer officiating. Interment will follow in the church Cemetery.