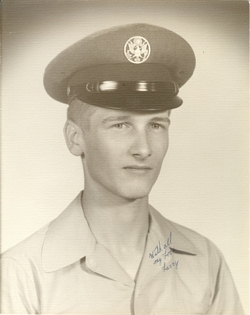 Larry Hughes Lebo, 78, of La Plata, MD passed away on September 12, 2018 at Calvert Memorial Hospital in Prince Frederick, MD. Born in Pennsylvania on November 2, 1939 to the late Howard Lebo and Irene Lebo, he is also preceded in death by his loving wife, Yolanda Lebo. Larry is survived by his daughter, Becky Payne; son Paul Plaschke; sisters, Mary Ann Bevard and Sandra Abbott; grandchild, Nicole Edwards (Jae); and great-grandchild, Alex Edwards.

After graduating from Surrattsville High School, Larry joined the Air Force. He moved to La Plata, MD in 1969, where he and Yolanda raised their family. Larry was a Retired Natural Resource Police Officer. He enjoyed spending time with his family.

The family will receive friends at Arehart-Echols Funeral Home, PA (211 St. Mary's Ave., La Plata, MD) on Saturday, September 29, 2018 from 2:00PM to 4:00PM. Private Interment.