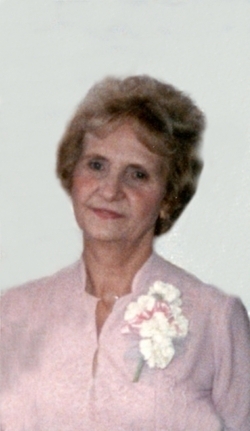 Thelma Cecil Fuller, 96, of Chaptico, MD passed away on October 8, 2018 at her residence in Chaptico, MD. Thelma was born on April 14, 1922 to the late Garland McClure and the late Etna Maney McClure in Young Harris, GA. Thelma served on the Altar Guild at Christ Church for a number of years. She always helped out at the Church Festivals. She loved to work out in her flower beds, crochet, cooking, especially yeast rolls and stuffed ham. Thelma worked in the Margret Brent School cafeteria prior to her retirement.

In addition to her parents, Thelma was predeceased by her loving husband, (Please list), who died in July of 1963; her children, Wayne Lee Fuller, Frances Y. Gass, Jonathan L. Fuller "Lee"; Bonnie Lou Woodrum and Carl Fuller, Jr. "Buddy"; her siblings, Eugene McClure, Blanch Elrod, Mary Jo Pope and Fannie Bell Dills. She is survived by her daughters, Mary Ann Purvis and Linda J. Barber; 13 grandchildren; 14 great grandchildren and 4 great great grandchildren.

Family will receive friends for Thelma's visitation on Monday, October 15th from 9am to 10am with a Funeral Service at 10am at Christ Episcopal Church, 25390 Maddox Road, Chaptico, MD 20621. Interment will follow in the church cemetery. Pallbearers will be: Randy Myres, Sr., Randy Myres, Jr., Charles Gass "Chuck", Troy Gass, Stewart Gass, and Carl Fuller "Buddy". Memorial donations may be made to: Hospice of St. Mary's, P. O. Box 625, Leonardtown, MD 20650 or Christ Church, Chaptico, MD. Arrangements made by the Brinsfield Funeral Home, P.A.