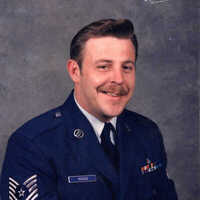 George "Tony" Anthony Higgs, Sr., 61, of Mechanicsville, MD passed away February 8, 2021 peacefully at home.

Tony was born June 14, 1959 in Washington D.C. to the late Joseph Cleveland Higgs and Rae Jean Higgs. He was one (1) of four (4) children.

Tony graduated high school in 1977 and immediately found his calling to serve in the U.S. Air Force. He served our country proud for thirteen (13) years. He was honorably discharged. He then went on to work as a Power Plant Operator where he received many awards for his dedication and excellence.

To know Tony was to know a man who was proud and passionate about everything he did. He was proud of his service in the U.S. Air Force. He was an avid Pittsburgh Steelers fan, but the true love of his life, Carolyn Higgs his beautiful wife. Tony and Carolyn said their vows to each other on November 15, 1981 and together, they shared 40 years of blissful marriage. Tony was loved by many friends and family and his energetic spirit will be missed greatly. As you hear the laughter of his family and the twinkle in their eyes, know you are witnessing the legacy of Tony continuing on for many generations.

Tony is survived by his wife, Carolyn Dianne Higgs of Mechanicsville; his daughter Deanna Higgs of Montross, VA; his son, George Anthony Higgs, Jr. of Mechanicsville, MD; his brothers, Steve (Ginger) Higgs of Upper Marlboro, MD and Mike (Adie) Higgs of Wilmington, NC and six (6) grandchildren. He is preceded in death by his parents Joseph Cleveland Higgs and Rae Jean Higgs (Boswell), and his brother Freddy Higgs.

The family will receive friends for Tony's Life Celebration on Friday, February 12, 2021 from 5:00 p.m. to 6:30 p.m. at Brinsfield Funeral Home & Crematory, P.A., 30195 Three Notch Road, Charlotte Hall, MD 20622. The Funeral Service will start at 6:30 p.m. and will be initiated by Paster Dennis Gillikin. Interment will be held privately.

Condolences to the family may be made at www.brinsfieldfuneral.com.

Arrangements by the Brinsfield Funeral Home & Crematory, P.A.