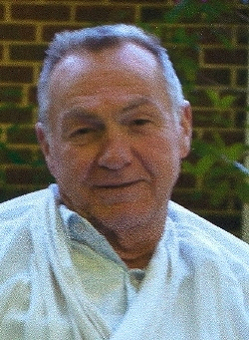 Willie Ray Abercrumbie, aged 71, passed away quietly December 8, 2013, surrounded by friends at the Mandrin Hospice House in Harwood, MD.

A longtime resident of Chesapeake Beach, Willie, also known as Bill, was a retired US Park Policeman having served in Washington, DC and Sandy Hook, NJ.

After retirement, Willie was active for 36 years in the Bill Wilson community serving as a beloved sponsor to many; he tutored four "stepchildren" with their college studies, and he served as caretaker for his neighbors and friends.

Born in Rector, AR on February 21, 1942 to the late John and Gertie Ballard Abercrumbie, he graduated from Kennett, MO High School, where he played 4 years of basketball.

He proudly served with the 29th Signal Battalion, US Army, in France from 1960 to 1963 as a Communications Specialist attaining the rank of Sergeant E-5.

Willie is survived by sisters, Genece (Jack) Lance of Kennett, MO and Joyce Neely of Seneath, MO; nephew, Greg (Debbie) Lance of Eden Prairie, MN and nieces, Susan (Ronnie) Abmeyer and Patti (Paul) Jones, both of Seneath MO.

Arrangements provided by Rausch Funeral Home.