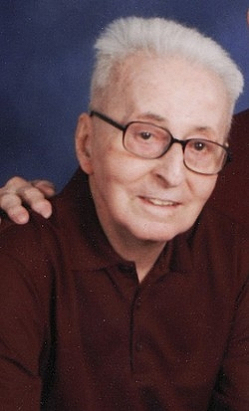 Dave Anthony Morgan was born in Philadelphia, PA on January 15, 1926. His mother, Elizabeth Wills (Pearigoy) Morgan, was married to David A. Morgan, Sr. He had a sister, Bernice, Deanly, a brother, Edward Morgan, and brother, William Anthony Morgan. The four Morgan Kids grew up in Philadelphia in the section where Rocky was filmed. (Fishtown section).

Dave left school in tenth grade to help support the family. At the age of 19 he received a letter from Uncle Sam to be drafted into the Army during World War II. He served as a medic for two years and was released with a few medals of Honor. They were the EAME Campaign medal, the World War II Victory Medal and the Good conduct Medal. He was proud to have served in the war.

Upon his return home, the father was no longer in the family picture. Dave began working several jobs while caring for the family. Dave practically raised his youngest brother, Bill, from the age of ten. He also cared for his mother, who lived with him until her death at age 68. Dave worked with Moore Products in Spring House, PA for many years as a machinist. At that time he resided in Willow Grove. Dave and his brothers loved to fish, especially at the ocean.

Bernice (deceased) married Edward Deanley at an early age and had 5 children. Those children, Cheryl Delaney, Eddie Delaney (married to Ginny), Gary Delaney (married to Karen), Debbie Weyman (married to Bill Weyman), and Dawn McTague (married to Sean McTaugue) are Dave's nieces and nephews.

Bill's children, Michelle Pickering (married to Derek), Melissa Gerace, and Chrissy Ruth are also surviving nieces.

At the age of retirement, Dave and his brother, Ed Morgan moved to Las Vegas for the "good life". Ed worked in the Palace Station in Vegas until his untimely death in a car accident. Dave survived the accident and lived in Las Vegas alone.

Being the kind caretaker that he had always been, Dave volunteered to help a neighbor (Helen Carlson) across the street from where he lived. Her husband (Elver) was dying from cancer and Dave took him to chemotherapy appointments and doctor visits. He did all he could to help Elver and Helen. After the passing of Elver, he decided to help Helen to her appointments and grocery shopping because she did not drive. After a while, Helen asked Dave over for Sunday dinner to thank him for all he had done. Eventually the two became good friends and companions. Finally, at retirement age, Dave met and fell in love with the love of his life, Helen. She was a beautiful lady and they were so lucky to have found each other. Helen was from Minnesota, and moved to Las Vegas with her husband to be in a warmer spot for their retirement. They were married for 50 years when Elver passed on.

Helen's daughter, Carole, played a very active role in the lives of Dave and Helen. Carole became the daughter Dave never had, and he loved her so very much. Helen and Dave loved the Casinos. They are a place to dine and to be entertained. They had a favorite place, the Starlight, where they would go to hear their favorite song played by the entertainer there, Dave Cody. He would sing their song, "Keeper of the Stars." So Helen, became Dave's partner for 16 years. Carole would visit them often and help them with everything as they both began to struggle with health issues and household duties. They cared for each other and loved each other until she passed away two years ago.

At that time brother, Bill and wife, Nancy knew it was time to set up, and help this caregiver. He was 86 and had many health problems by then. So Nancy flew out to Las Vegas with a friend, Sandy Baker, and they brought Dave back to California, MD to live out his reaming years here. Dave lived with brother, Bill and wife, Nancy, for a great year until Dave had a heart attack and ended up in Charlotte Hall Veteran's home. He lived out his final year there in that wonderful and caring Veteran's home until he moved to Callaway Hospice House where he spent his final days until death. Callaway Hospice House is a little piece of Heaven right here in St. Mary's County with the most nurturing nurses I have ever met.

Dave loved Classic County Music, bluegrass, fishing, the beach, leather tooling, horses, cowboys, western clothing which he always wore, dogs, especially his two doggies, Duke and Susie. He was very friendly, and outgoing, loved to talk, and take care of others. Carole, His stepdaughter, said he loved everything Western so much that he must have been a cowboy in another life. So we all want to say, "Happy Trails To You, Dad, Dave, Till We Meet Again!"

Please send any donations to Hospice House of St. Mary's, P.O. Box 625, Leonardtown, MD 20650 or to Dave's favorite charities, Salvation Army, or Boy's Town.

Dave was Roman Catholic and loved attending Mass at St. John's of Hollywood, MD.

There will be a Funeral Mass at St. John's of Hollywood, MD on Friday, December 13, 2013 at 1:00 PM with Father Raymond Schmidt officiating. Interment will be private.

Arrangements provided by Mattingley-Gardiner Funeral Home.