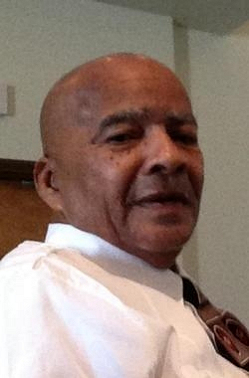 On Wednesday, April 2, 2014, the angel of mercy came down and wrapped his arms around Bro. Norton and carried him home.

Raymond Bruce was born January 17, 1947 in Independence, Louisiana to Mr. Paul and Mildred Myles Norton. He attended the public schools of Tangipahoa Parish and then joined the United States Navy. Upon entering the Navy, he traveled extensively around the world and fought in the Vietnam War. He retired from the Navy several years later and took up residence in Patuxent Rivet, MD. on his retirement, he became the first black radio disk jockey in St. Mary's County, Maryland and was known as "Rocking Ray". He worked various jobs serving senior citizens and volunteered many hours coaching youth athletics. He worked relentlessly in the community and the political realm.

Bruce was raised in a Christian home and received Christ at an early age. He was baptized by Rev. Mixon. Upon returning home, he recommitted to the Greenfield Baptist Church where he was presently attending. He loved the Lord, his pastor, his children and family. He met no strangers and wanted everyone to enjoy life and get to know Jesus.

He leaves to cherish his memory His wife, Nora Norton; five children: Tina Norton of Ponchatoula, LA, Timothais D. Thompson of New York, New York, Ronda L. (Wallace) Thompson of Clinton, Maryland, Chanda R. Norton, Lexington Park, Maryland and Jamie Norton of Lebanon, Pennsylvania; four stepchildren: Paul N. Thompson, Jr. (Rita) of Waldorf, Maryland, Kirk D. (Cassandra) Thompson of Thornburg, Virginia, Alex Powell of Sanford, Florida and Alexis Williams of Hammond, LA.; seventeen grandchildren and one great grandson (Jace Holland). Two brothers: Paul Norton, Jr. (Lillian) of Lake Charles, LA and Charles Byron Crawford (Bonnie) of Houston, Texas; eight sisters: Jessie Pearl (Herbert) Brown of Gulfport, MS, Frances Russell, Cecil Jean Smith, Juanita Harris, Katie Davis all of Hammond, LA, Clara Miller of Atlanta, GA, Brenda (Elder) Rice of San Antonio, TX, Willlette (Michael) Carter of Enterprisal, AL, father in-law and mother in-law and a host of nieces, nephews, cousins and friends.