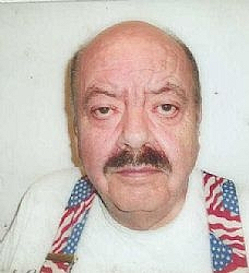 Mr. Walker was an armed guard at Bolling AFB with Eastern Protection Agency and was a veteran of the United States Navy for 8 years, 8 months, and 10 days which included Foreign Sea Service where he received a National Defense Service Medal.

He was also a member of Our Lady Help of Christians Catholic Church in Waldorf, MD. He was a member of the Southern Knights, helping with fund raisings to assist needy people and various charities, and their Old Car Club where at one time he owned a 1958 Pontiac.

He owned Motorworks in Waldorf, MD and Calvert Business Machines in Prince Frederick, MD. He also worked for IBM and Sears as a repairman for appliances and business machines – he could fix anything.

He loved children and taught them how to work on cars. On New Year's Eve, children would return to his home (after partying) to spend the night so they would be safe. When children were in trouble, no matter what time of night, he would go rescue them. His home was always open and he fed all the animals (birds, cats, squirrels, etc.).

Predeceased by his parents, the late Herman Whitman Walker and the late Mildred Frances Evans Walker, and one late brother David Evans Walker.

He is survived by his wife of 48 years Bernadette Ann Gower Walker; one son Daniel Whitman (Patty) Walker, Jr. of Mechanicsville, MD; one daughter Dawn Marie (Joseph) Zanelotti of Helen, MD; and four grandchildren Samantha Zanelotti, Joseph Zanelotti, Daniel W. Walker, III, and Brittany Danielle Walker.

His Visitation will be held on Thursday, October 4, 2012 from 5- 8PM with a Wake Service at 7PM at Raymond Funeral Chapel (5635 Washington Avenue, La Plata, MD 20646). His Mass of Christian Burial will be on Friday, October 5, 2012 at 11AM at Our Lady Help of Christians Catholic Church (100 Village Street, Waldorf, MD 20602) with Fr. Alain Colliou. His Interment will follow on Friday, October 5, 2012 at 1PM at MD Veterans Cemetery in Cheltenham, MD.

Memorial contributions may be made to Our Lady Help of Christians Catholic Church (100 Village Street, Waldorf, MD 20602).

Arrangements provided by Raymond Funeral Service.