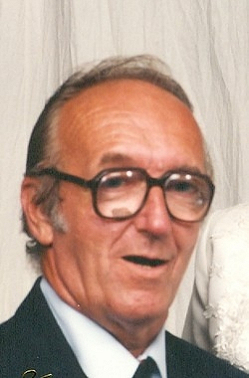 James Bernard "Jim" Clement, Sr., 71, of Charlotte Hall, MD, passed away on April 7, 2013 at Calvert Memorial Hospital in Prince Frederick, MD. Born on December 26, 1941 in Lowell, MA, he was the son of the late Homer Clement and the late Helen (Strobel) Wilkinson. He was the brother of the late Robert Clement, William Clement, Donald Clement, Sandra Wilcox, Lyn Lawrence, Barbara Newton and Cyndi Wilkinson.

Jim served in the U.S. Marine Corps and was a Vietnam Veteran. He worked many years in the construction industry, later starting his own business, Rosewood Farms. He was a member of the VFW and the American Legion.

In addition to his parents and brother, Jim was predeceased by his grandson, Russell W. Clement, Jr.

On May 9, 1964, he married Rose Dolores (Kendall) Clement. From this union they had four children; Rose M. Lusi (Vic), James B. Clement, Jr. (Rebecca), Russell W. Clement, Sr., (Lisa), and Kelly D. Bowie (John, Sr). He leaves behind seven grandchildren; Samantha M. Clement, John N. Bowie, Jr., Sydney R. Clement, James "Jake" Clement, Victoria R. Lusi, Ryan M. Clement and Vincent J. Lusi.

Family will hold a visitation on Sunday, April 14, 2013 from 4:00pm to 6:00pm at Brinsfield-Echols Funeral Home, P.A., 30195 Three Notch Road, Charlotte Hall, MD 20622. Interment at Maryland Veterans Cemetery, 11301 Crain Highway, Cheltenham, MD 20623 on April 29 at 2:00pm.

Memorial Contributions may be made in honor of Jim to the Charlotte Hall Veterans Home, 29449 Charlotte Hall Road, Charlotte Hall, MD 20622.

Arrangements provided by Brinsfield-Echols Funeral Home.