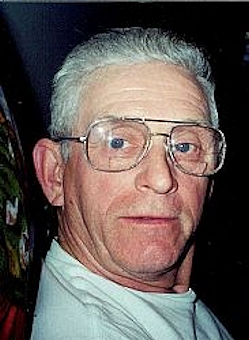 William Charles "Billy" Simpson, Sr. of Waldorf, MD died on Monday, November 26, 2012 at his residence. He was 70 years old.

Mr. Simpson was a Union Carpenter for 33 years with Carpenter Local Union #132 and a member of St. Joseph's Catholic Church in Pomfret, MD. He loved hunting, farming, NASCAR, Tractor Pulls, Budd's Creek dirt track, and woodworking – he built his own home. He was proud of his children and loved his grandchildren. He always showed strength.

Son of the late Thomas Augustus Simpson and the late Alice Catherine Lucas Simpson. Predeceased by his parents; one late son, Thomas John Simpson; and three late sisters, Mary Quarles, Catherine Ayling, and Dorothy Ullman.

Survived by his wife of 38 years, Donna Marie Ullman Simpson; three sons, Robert Mitchell (Rhonda) Simpson of White Plains, MD, James Edward Simpson of Golden Beach, MD, and William Charles (Bobbie) Simpson of White Plains, MD; two daughters, Alice Johanna (Colin) Bearden of Hughesville, MD and Dana Simpson of Clinton, MD; one daughter-in-law, Debra Simpson; one brother, Thomas A. Simpson of Waldorf, MD; and three sisters, Frances Elaine Ullman of Marbury, MD, Elizabeth Ann (Wayne) Parnell of IN, and Margaret Theresa (Joe) Ullman of La Plata, MD. Also survived by 9 grandchildren.

Visitation: Monday, December 3, 2012 from 2-4PM and 6-8PM at Raymond Funeral Chapel (5635 Washington Avenue, La Plata, MD 20646). Mass of Christian Burial: Tuesday, December 4, 2012 at 11AM at St. Joseph's Catholic Church (4590 St. Joseph Way, Pomfret, MD 20675). Clergy: Fr. Mark Smith. Interment: Church Cemetery. Pallbearers: Francis Simpson, Arthur Simpson, Claude Ullman, Christopher Gordon, Glen Ullman, and Charles Ullman.

Memorial contributions may be made to Hospice of Charles County (2505 Davis Road, Waldorf, MD 20603).

Arrangements provided by Raymond Funeral Service.