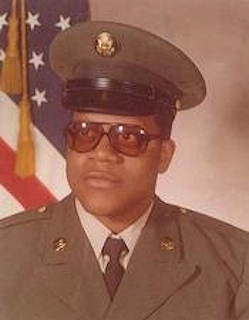 John David Jones Sr., 52, of Waldorf, Maryland passed into eternity on September 4th 2012 at the University Of Maryland Medical Center in Baltimore, Maryland. Born November 4, 1959 in Fort Knox, Kentucky to the late Robert Lee Jones and Mary Edna Jones, he was also brother of the late Joseph Jones.

Johnny as his friends and family affectionately called him, was an avid outdoorsman, a master of barbecue, a soldier and a devout man of faith. He was married to his high school sweetheart Lisa for 32 years, and in 1986 they gave birth to a son, John D. Jones Jr.

A comedian at heart, Johnny was well known for delivering a poignant one-liner or a smile to lift the spirits of those around him. In his later years he found his true calling, being a servant of the people. As a Minister at Body of Christ Church in Waldorf under the guidance of Pastor Kenneth Stewart, Johnny would preach the gospel, serve the community & offer prayer and advice to all those who were in need. He lived his life in a way that without saying a word, his good work to the Lord was able to speak for him.

In addition to being a son, husband and father, he was godfather to Joseph Sylve Jr., and a "Duncle" (daddy- uncle) to Joel & Courtney Taylor and Hope Atkins. He is also survived by brothers; Bruce Jones (Nereida), Rick Jones (Wachara) and Robert Lee Jones Jr., his sisters; Joyce Fields and Wanda Jones, in-laws; Carroll Brown Sr., Edwina Brown, Carol Wiggins (Harold), Andre Brown (Sherene), Carl Brown (Diane), Terrence Brown (Doris), Carroll Brown (Tamu), Lynn Brown, Kimberly Taylor, Christopher Brown (Tanya), Kristal Harris (Reginald), best friend, Phil McFerrin and a host of nieces, nephews, friends and loved ones.

His viewing will take place on Saturday, September 15, 2012, 12:00 noon until Service 2:00pm at the Calvary Gospel Church, 11150 Berry Road, Waldorf, MD 20603.

The interment will be held on Monday, September 17, 2012, 10:00am at the Maryland Veterans Cemetery, Cheltenham, MD.

Arrangements provided by Thornton Funeral Home.