Carroll, Darrell Edward, Sr.
Birth: 1957-10-12 in Ironsides, Maryland
Residence: Ironsides, Maryland
Death: Tuesday, November 09, 2010
Condolences: Click to View or Post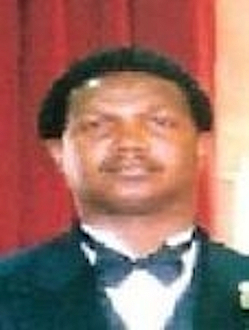 CARROLL, DARRELL EDWARD SR. (AGE 53 ) OF IRONSIDES, MARYLAND

On Tuesday, November 9, 2010, Mr. Darrell E. Carroll, Sr., suddenly departed this life for one eternal at his residence in Ironsides, MD.

Darrell, who was also known as "Wilson," was born on October 12, 1957 in Ironsides, MD and was the son of the late Melvin L. Carroll, Sr. and the late Audrey B. Keys.

In addition to his parents, he was preceded in death by his grandparents; Joseph and Lillian Keys and Lemuel and Lena Carroll, sister; Marion "Weedy" Carroll, brother-in-law; William Tibbs, Jr., and nephews; James Louis Bowman, Jr. and Frank Tibbs.

Darrell was a graduate of Lackey High School. He held various jobs over the years, but most recently, he was employed by CeeMar Construction in Waldorf, MD. He enjoyed fishing, hunting, painting and socializing at the "Ponderosa Store."

He is survived by his son, Darrell Edward Carroll, Jr., daughter, Nicole Audrey Carroll, sisters; Sharon Arrington (James), Carol Bowman (James), Judy Bowens (Dewitt), Diane Carroll and Cheryl Lee (Thomas), brothers; Melvin Jr., Gary (Angela), Don (Linda), Jeffrey and Fabian (Theresa), and a host of aunts, uncles, nieces, nephews, special friends, Francis Plater, and other relatives and friends.

His viewing will be held on Tuesday, November 16, 2010 from 9:00am until time of services 11:00am in the Chapel of THORNTON FUNERAL HOME, PA., 3439 Livingston Road, Indian Head, MD 20640.

Arrangements provided by THORNTON FUNERAL HOME.