Roys, Richard Allan
Birth: 1937-12-29 in Santa Ana, California
Residence: Lexington Park, Maryland
Death: Thursday, April 19, 2012
Condolences: Click to View or Post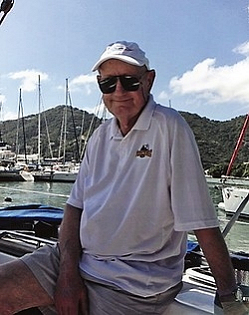 Richard "Rich" Allan Roys, 74, of Lexington Park, MD died on April 19, 2012 in Callaway, MD surrounded by his loving family. Born on December 29, 1937 in Santa Ana, California, he was the son of the late Norman R. and Faye Irene Harrington Roys.

Mr. Roys was the loving husband of Diane L. Roys whom he married on April 26, 1969 in Honolulu, Hawaii.

Mr. Roys is survived by his children: Chris Roys (Michelle) of Greensboro, NC, Jeff Roys (Jennifer) of Battletown, KY, 6 grandchildren: Nicholas, Conner, Dylan, Olivia, Brody, and Gracie Roys.

Richard is preceded in death by his brothers: Ronnie and Jimmy Roys.

Mr. Roys served in the United States Navy for 20 years retiring in 1978. While serving in the United States Navy, he worked as a photographer and moved to St. Mary's County in 1975.

The family will receive friends on April 24, 2012 from 2:00 PM – 3:00 PM in the Mattingley-Gardiner Funeral Home, Leonardtown, MD. A Funeral Service will follow at 3:00 PM with Rev. Bill Nickerson officiating. Interment will be held in Arlington National Cemetery, Arlington, VA at a later date.

Contributions may be made to Hospice of St. Mary's P.O. Box 625 Leonardtown, MD 20650.

Arrangements provided by Mattingley-Gardiner Funeral Home.