Langley, Agnes Medley

Residence: Dameron, Maryland
Death: Saturday, April 21, 2012
Laid to Rest: Tuesday, May 01, 2012 in the St. Peter Claver Catholic Church Cemetery, St. Inigoes Maryland
Condolences: Click to View or Post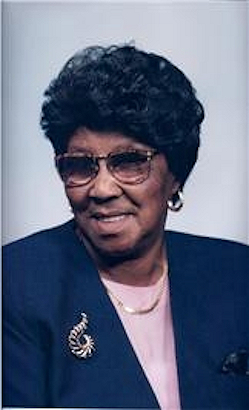 Mary Agnes Medley Langley of Dameron, MD, departed this life at the age of 95 on Saturday, April 21, 2012, at Villa Rosa Nursing Home in Bowie, MD.

Agnes was the beloved daughter of the late Mary Forrest Medley and the late Moses Medley. She attended St. Peter Claver Catholic School in St. Inigoes, MD.

Agnesí family brought her so much joy. She loved spending time with them and she especially enjoyed cooking for them. Agnes lived her life to the fullest. In 2005, she celebrated her 89th Birthday Soulful Cookout in her yard with countless family, friends, and neighbors. On this occasion, her home was referred to as ďMama-NimísĒ, a term of endearment for the home of a matriarch. This was an event that Agnes would always recall and never forgot. But, she didnít stop there! On her 90th birthday, Agnes went cruising on the Spirit of Washington.

Agnes leaves to cherish her precious memory her two children James R. Langley, Sr. and Mary E. Carroll-Richardson, twenty-one grandchildren, thirty-seven great grandchildren, twenty-four great-great grandchildren, two God-children Lillian Dreher and Frank Dove, Jr., a special cousin Geraldine Snowden, a devoted friend Brenda Richardson, and a host of other relatives and friends.

In addition to her parents, Agnes was preceded in death by two sons John E. Langley and Leonard T. Langley, and her daughter Joan L. Ball.

The family will receive friends and relatives on Tuesday, May 1 from 10:00 a.m. until the Mass of Christian Burial at 11:00 a.m. at St. Peter Claver Catholic Church, St. Peter Claver Church Rd., St. Inigoes, MD 20684. Interment will immediately follow the service in the Church Cemetery.

Cards may be sent to: Ms. Mary E. Carroll-Richardson and Family, 7213 Kempton Road, Lanham, MD 20706.

Arrangements by Briscoe-Tonic Funeral Home, Mechanicsville, MD.