Goldsborough, Thomas Edward
Birth: 1939-01-23 in Mechanicsville, Maryland
Residence: Abell, Maryland
Death: Tuesday, April 24, 2012
Laid to Rest: Saturday, April 28, 2012 in the Charles Memorial Gardens, Leonardtown, Maryland
Condolences: Click to View or Post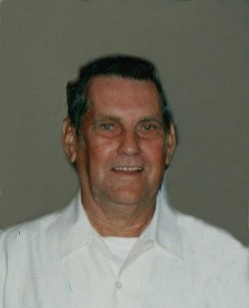 Thomas Edward Goldsborough, 73 of Abell, MD died on Tuesday, April 24, 2012 at his home after a courageous battle with cancer. Born on January 23, 1939, in Mechanicsville, MD, he was the son of the late Joseph Raymond Goldsborough Sr. and Mary Catherine Jenkins Goldsborough.

Thomas served in the United States Army from 1963 to 1965. On April 15, 1966, he married his beloved wife of 46 years, Merlene Marjorie Blaney Goldsborough at St. James Episcopal Church in Washington, D.C. He was a retired carpenter.

In addition to his wife, Thomas is survived by his two sons, Thomas Edward Goldsborough Jr. and Timothy Eric Goldsborough, both of Abell, MD. He is also survived by his brothers, Leonard Goldsborough of Waldorf, MD, Frank Goldsborough of Newburg, MD, David Goldsborough of Waldorf, MD, James "Elmer" Goldsborough of Waldorf, MD, Charles Goldsborough of Lexington Park, MD, John Goldsborough (Judy) of Waldorf, MD, Robert Hamblin of Abell, MD and Andy Goldsborough (Debbie) of Lewiston, PA; his sister, Ann Davis of North Beach, MD; and his brother-in-laws, David Blaney of Augusta, ME and Norman Blaney of Melrose, MA and many nieces and nephews.

In addition to his parents, Thomas was preceded in death by his oldest brother, Joseph Raymond "Sonny Boy" Goldsborough Jr., four sister-in-laws; Susan Goldsborough, Joan Goldsborough, Susan Goldsborough and Linda Goldsborough.

Family will receive friends for Thomas's Life Celebration on Saturday, April 28, 2012 from 9:00 to 11:00 a.m. at the Brinsfield Funeral Home, 22955 Hollywood Road, Leonardtown, MD 20650. Interment will follow in Charles Memorial Gardens, Leonardtown, MD 20650. The pallbearers will be Jeffrey Bennett, Joseph Lee Russell, Jr., Leonard Goldsborough, James Goldsborough, Frank Goldsborough, Jr. and Thomas Morris.

Memorial contributions may be made to the Seventh District Volunteer Rescue Squad, Inc., Post Office Box 7, Avenue, MD 20609 or Hospice of St. Mary's, Post Office Box 625, Leonardtown, MD 20650.

Arrangements by the Brinsfield Funeral Home, P.A., Leonardtown, MD.