Return to the Obituary Announcements Main Page
Maier, Christa Anna
Birth: 1937-02-06 in Germany
Residence: Prince Frederick, Maryland
Death: Thursday, April 26, 2012
Condolences: Click to View or Post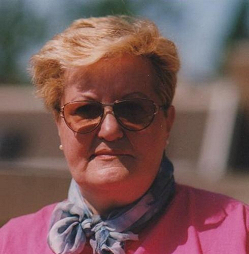 Christa A. Maier, 75, of Prince Frederick, MD passed away on April 26, 2012 at Calvert County Nursing Center where she lived for the last 18 years due to a stroke. She was born on February 6, 1937 in Germany to the late Fritz and Berta Bassfeld.

Besides her parents, Christa is predeceased by her husband Bernard Maier.

She is survived by her daughters, Angelika McMann of Simsbury CT and Dawn Hough of Bel Air, MD. Grandmother of Clay, Emily, and Michael McMann and Andrew Hough, she is also survived by her brother Karl Heinz Bassfeld of Germany.

Services for Christa will be held at a later date in Connecticut.

Her family wants everyone to know that she was the best Mom ever and will be greatly missed.

Memorial contributions should be made to Calvert County Nursing Center, 85 Hospital Drive, Prince Frederick, MD 20678.

Arrangements provided by Rausch Funeral Home.
Return to the Obituary Announcements Main Page