Steenrod, Lydia Ann
Birth: 1982-12-16 in Leonardtown, Maryland
Residence: California, Maryland
Death: Thursday, May 03, 2012
Laid to Rest: Saturday, May 12, 2012 in the Charles Memorial Gardens, Leonardtown, Maryland
Condolences: Click to View or Post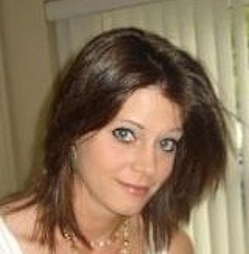 Lydia Ann Steenrod, 29 of California, MD died May 3, 2012 at her residence. Born December 16, 1982, in Leonardtown, MD, she is the daughter of Randall Wood Steenrod and Vicki Ann Studevant of Lexington Park, MD.

Lydia received her high school diploma through the home school program. She was employed by Fashion Bug in Prince Frederick, MD as a sales associate. Lydia enjoyed spending time with her family, especially her many nieces and nephews. She loved her pet dogs, Rocky and Daisy. Her hobbies included reading, writing, and going to the beach.

In addition to her parents, Lydia is survived by her siblings, Amy Bowie (James) of La Plata, MD, Naomi Ruckman (Drew) of Lowry, SD, Hannah Holmes (Kevin) of Portageville, NY, Joel Steenrod (Jessica) of Tall Timbers, MD, David Gilmore (Annette) of Clemmons, NC, and many nieces and nephews.

Family will receive friends for Lydia's life celebration on Saturday, May 12, 2012 from 10:00 a.m. until 11:00 a.m. at the Brinsfield Funeral Home, 22955 Hollywood Road, Leonardtown, MD 20650. A Funeral Service will be held at 11:00 a.m. with Pastor Connor officiating. Interment will follow in Charles Memorial Gardens, Leonardtown, MD 20650.

Memorial contributions may be made to Patuxent Baptist Church, P.O. Box 687, Hollywood, MD 20636.

Arrangements by the Brinsfield Funeral Home, P.A., Leonardtown, MD.