Return to the Obituary Announcements Main Page
Crossley, Deborah Ann
Birth: 1957-05-28 in Washington, DC
Residence: Port Republic, Maryland
Death: Monday, May 07, 2012
Condolences: Click to View or Post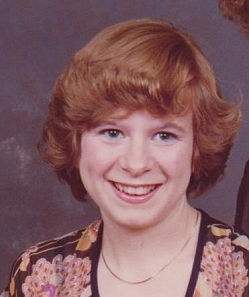 Deborah Ann Crossley, 54, of Port Republic, Maryland passed away on May 7, 2012 in Prince Frederick, MD. She was born on May 28, 1957 in Washington DC.

Deborah enjoyed working with the handicapped.

She is survived by her parents John K. and Thelma M. Smootz, twin daughters, and her siblings, Sharon Cline and her husband David, Ramona Moore and her husband Russell, Betty Dough, Thomas Crossley and his wife Suzanne and Charles Smootz and his wife Deborah. She is also survived by her companion, Foard Gallagher.

The family will receive friends at the Rausch Funeral Home, 4405 Broomes Island Road, Port Republic, MD on Friday May 11, 2012 from 1-3 PM where services will follow at 3 PM. Interment is private.

Arrangements provided by Rausch Funeral Home.
Return to the Obituary Announcements Main Page