Return to the Obituary Announcements Main Page
Wood, William Robert
Birth: 1945-07-12 in Cheverly, Maryland
Residence: Mechanicsville, Maryland
Death: Monday, May 07, 2012
Condolences: Click to View or Post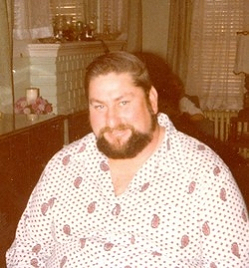 William Robert Wood, Jr., 66, of Mechanicsville, MD died May 7, 2012 at his residence. Born July 12, 1945 in Cheverly, MD, he was the son of William Robert Wood and Katherine Louise Anderson Wood.

He is predeceased in death by his sister, Brenda Thomas; brother, Chuck Wood, and niece Lisa Daugherty.

He is survived by his lovely wife, Carol Wood, and his son, Denis Hall.

By trade he was a Farm Foreman. He enjoyed building and showing Street Rods. He worked at T.E. Wood Farms in Clinton, MD for 32 years and retired as Foreman. He was a member of The Elks.

Family will receive friends to Celebrate William's Life on Thursday, May 10, 2012 from 5-7 PM at Brinsfield-Echols Funeral Home, P.A., 30195 Three Notch Road, Charlotte Hall, MD. A Service will follow at 7:00 PM at the Funeral Home. Interment will be Private.

Arrangements provided by Brinsfield-Echols Funeral Home, P.A.
Return to the Obituary Announcements Main Page