Murphy, Elizabeth Catherine
Birth: 1921-11-20 in St. Mary's County, Maryland
Residence: Faulkner, Maryland
Death: Tuesday, May 08, 2012
Laid to Rest: Saturday, May 12, 2012 in the Sacred Heart Catholic Church Cemetery, La Plata, Maryland
Condolences: Click to View or Post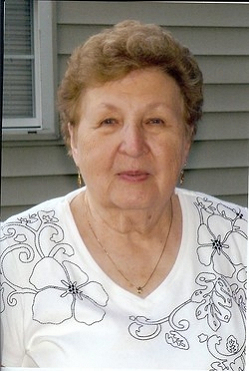 Elizabeth Catherine Murphy, 80, of Faulkner, MD passed away on May 8, 2012 at Southern Maryland Hospital Center in Clinton, MD. Born on November 20, 1921 in St. Mary's County.

She is preceded in death by her parents; George E. Burch and Catherine C. Burch. Husband; Dolor E. Murphy, and Brother; John E. Burch. She is survived by her daughters; Catherine M. Grigsby (Orban Ralph, Jr.), and Patricia Sullivan (Russell A., Sr.). She is also survived by her Brother; Phillip I. Burch. Sisters; Margaret C. Huntt, and Mary L. Pennifill. Grandchildren; Russell A. Sullivan, Jr., John M. Sullivan, and Orban R. Grigsby, III.

Elizabeth enjoyed sewing, playing cards, Bingo, Flowers, and spending time with her grandchildren.

In her earlier years she worked at Metro Drug as a pharmacist associate, and then P.S. Bowling as an associate. Later on in life she worked at Judy's Hallmark.

A Life Celebration will be held on Friday, May 11, 2012 from 2-4 pm & 6-8 pm with prayers at 6:30 pm at Arehart-Echols Funeral Home, P.A., La Plata, MD. A Mass of Christian Burial will be on Saturday, May 12, 2012 at 9 am at Sacred Heart Catholic Church, La Plata, MD. The Rev. Fr. Robert P. Buchmeier will officiate. Interment will follow in the Church Cemetery.

In lieu of flowers, donations may be made to Hospice of Charles County P.O. Box 1703 La Plata, MD 20646.

Arrangements provided by Arehart-Echols Funeral Home.