Return to the Obituary Announcements Main Page
Newman, Tyrone Ernest
Birth: 1946-07-20
Residence: Bryans Road, Maryland
Death: Sunday, May 06, 2012
Laid to Rest: Saturday, May 12, 2012 in the Heritage Memorial Cemetery, Waldorf, Maryland
Condolences: Click to View or Post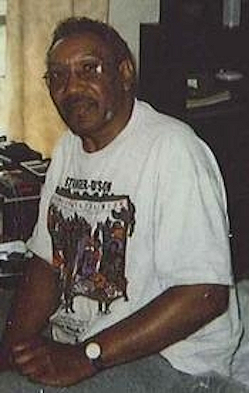 Newman, Tyrone Earnest (Age 65) of Bryans Road, Maryland.

Tyrone E. Newman, 65, of Bryans Road, Maryland, died on Sunday, May 6, 2012 at Civista Medical Center in La Plata, Maryland.

Funeral services will be on Saturday, May 12, 2012 at Thornton Funeral Home, 3439 Livingston Road, Indian Head, Maryland with the Reverend George E. Hackey, Jr. of Metropolitan United Methodist Church officiating. Viewing from 10:00 a.m. to 11:30 a.m. Burial at Heritage Memorial Cemetery, 13472 Poplar Hill Road, Waldorf, Maryland.

Arrangements provided by Thornton Funeral Home.
Return to the Obituary Announcements Main Page