Harris, Lester L.
Birth: 1934-04-15
Residence: Port Republic, Maryland
Death: Monday, May 07, 2012
Laid to Rest: Saturday, May 12, 2012 in the Brooks UM Church Cemetery, St. Leonard, Maryland
Condolences: Click to View or Post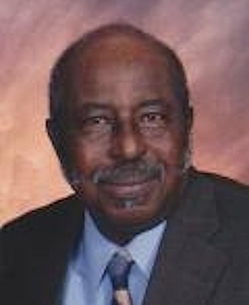 Lester L. Harris, 78, of Port Republic, MD passed away on May 7, 2012 at Georgetown University Hospital, Washington, DC. Lester Leroy Harris was born on April 15, 1934 to the late Norval and Evelyn Harris. He was the eldest of seven children.

He attended the public schools of Calvert County, Maryland.

In 1956 Lester was drafted and served in the United States Army.

He worked as a laborer and construction worker in the Maryland, DC and Virginia area and was a longtime member of Local Union No. 657. On November 29, 1958 he was united in holy matrimony to Mae Bourne and from this union three children were born.

Lester cherished time spent with his family. He especially enjoyed being with his grandchildren and was actively involved in their many activities and events. He also loved the precious time spent with his sisters and brothers and sons-in-law. Whatever they were participating in he got involved also by driving them to games, practices, attending sport events, dance recitals and so much more.

He will be long remembered for his willingness to help others by chauffeuring many people up and down the highway to their doctor's appointments, the store or other places. He was a quiet man, but his love for people and wonderful smile spoke for him.

Lester was preceded in death by his son, Michael and brother Noval Jr.

He leaves to cherish his devoted wife of 53 years Mae; two daughters, Vera Bourne and Doreen Jones; two sons-in-law; Rice Bourne, Jr. and Rodney Jones; five grandchildren, Tayvon and Jerrell Jones, Ciara, Candace and Chanell Bourne; two sisters, Josephine Johnson and Maude Bourne(Clinton); three brothers, Ford(Iris), Gordon and Odell (Josephine) Harris; three sisters-in-law, Gertrude, Olive, Marietta; and brother in law, Gary; one uncle, Daniel Brown and a host nieces, nephews, cousins and devoted friends.

Arrangements provided by Sewell Funeral Home.

Visitation:
10:00 am to 11:00 am on Saturday, May 12, 2012 at Mt. Olive UM Church, 10 Fairground Road, Prince Frederick, MD 20678.

Service:
11:00 am on Saturday, May 12, 2012 at Mt. Olive UM Church, 10 Fairground Road, Prince Frederick, MD 20678.