Summers, Katsuji Antonio
Birth: 1963-07-06 in Clinton, Maryland
Residence: Waldorf, Maryland
Death: Monday, May 07, 2012
Condolences: Click to View or Post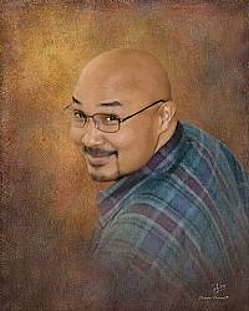 Katsuji Antonio Summers of Waldorf, MD died on Monday, May 7, 2012 at Georgetown Hospital. He was 48 years old.

Mr. Summers was a general contractor for 23 years with his company (KSS Contractors). He was a member of New Life Wesleyan Church in La Plata, MD. He attended the Diesel Institute of America and the Culinary Institute of America. He was an avid hunter, fisherman, and outdoors man where he loved running rabbits with his beagle dogs. He also loved to cook.

Son of the late Frank W. Summers and the living Michie Kanemitsu Summers. Predeceased by his father.

Survived by his mother Michie Summers of Washington, DC; his wife of 7 years, Alexandria Summers; two sons, Devan and Ricardo Sample, both of WV; two brothers, Dale Summers of Lake Charles. LA and Keiji Summers of Woodbridge, VA; three sisters, Melody Summers of Brooklyn, NY, Naomi Summers of Odenton, MD, and Mika (Maurice) Summers-Gomillion of Ft. Washington, MD.


Visitation: Saturday, May 12, 2012 from 11AM until time of service at 1PM at New Life Wesleyan Church (9690 Shepherd's Creek Place, La Plata, MD 20646). Clergy: Rev. Chris Bryant. Pallbearers: Keiji, Dale, and Ori Summers, Maurice Gomillion, Anthony McMahon, and Douglas Cofer. Interment: By family at a later date.

Memorial contributions may be made to St. Jude's Children's Research Hospital (Attn: Memorial Honor Program, PO Box 1000, Dept. 300, Memphis, TN 38148-0552).

Arrangements provided by Raymond Funeral Service.