Schmidt, Glynnis Erin
Birth: 1974-09-06 in Philadelphia, Pennsylvania
Residence: Lexington Park, Maryland
Death: Wednesday, May 16, 2012
Condolences: Click to View or Post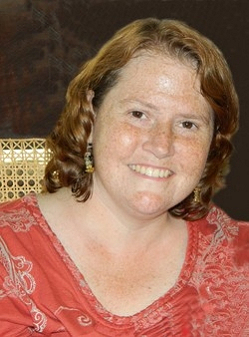 Glynnis Erin Schmidt, 37, of Lexington Park, MD., passed away on May 16, 2012 surrounded by family, after a 5 year battle with Breast Cancer. Born on September 6, 1974 in Philadelphia, PA, she was the daughter of William E. Starke III, and Jane (Jean) Starke of Erdenheim, PA.

Growing up in Erdenheim, PA, she graduated from Springfield Township High School Montgomery County and received her Bachelors of Science from Shippensburg University where she became an active member of Circle K, the college division of Kiwanis International.

She married Bruce Walter Schmidt of Oreland, PA on September 2, 2000. Bruce was hired by the Department of Defense at Patuxent River Naval Air Station in 1999 and Glynnis worked as an Administrative Assistant for St. Mary's College.

In 2001, Glynnis began work for the Maryland Department of Health in St. Mary's County Water and Sewer Division, as an Environmental Sanitarian. Her work brought her very close to many members of the community.

Glynnis' life was dedicated to serving others. She was an active member of the Kiwanis International and served as the student advisor for both the Circle K and Key Club kids of St. Mary's County. She served as the Director of the St. Mary's county Kiwanis International Club from 2007 - 2009. Glynnis received countless awards and accommodations for her service to the community, including the St. Mary's Community Awareness Award, Kiwanian of the Year, Outstanding Kiwanis Advisor Award, the Stewart A. Mendelssohn Kiwanis Advisor Award (the highest award that an advisor can earn) and the Maryland State Department of Education Certificate of recognition for outstanding service.


She was an active member and volunteer in the helps team of South Point Church of Leonardtown, MD.

Glynnis was also an avid softball enthusiast throughout her life. She played on several teams, including the Springfield High School Girls Softball Team and on several St. Mary's County Woman's Softball teams.

In addition to her parents, Glynnis is also survived by her husband, Bruce Schmidt and their son Aaron James Schmidt of Lexington Park; sisters, MurrayLee Manley (Stephen) of Warminster, PA; and Jessica Ellen Genca (Adam) of Erdenheim, PA; daughter-in-law of Norlaine and Michael Romano of Ambler, PA; sister-in-law to Diane Schmidt-Otto of Ambler, PA and nieces Amanda and Megan Otto, Abigail Manley and her nephews Eric Otto and Agostino (Gus) Genca.

Family will receive friends for Glynnis' life celebration on Thursday, May 24, 2012 from 3:00 to 5:00 p.m. at the Brinsfield Funeral Home, 22955 Hollywood Road, Leonardtown, MD. A memorial service will follow at 5:00 p.m. by Pastor Matt Hall. Interment will occur at a later date in George Washington Memorial Park in Plymouth, PA.

In lieu of flowers, it was Glynnis' wish that contributions in her memory be made to a college fund for her son.

Arrangements by the Brinsfield Funeral Home, P.A., Leonardtown, MD.