Return to the Obituary Announcements Main Page
Kyle, Dennis Kerry
Birth: 1954-09-14 in West Virginia
Residence: Waldorf, Maryland
Death: Friday, May 11, 2012
Laid to Rest: Tuesday, May 22, 2012 in the Maryland Veterans Cemetery, Cheltenham, Maryland
Condolences: Click to View or Post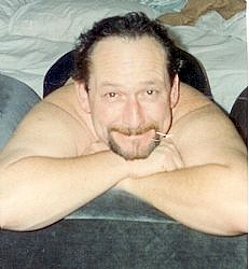 Mr. Kyle was a Procurement Agent with Bechtel Corporation and a Veteran of the United States Army. He was a member of St. Joseph's Catholic Church in Pomfret, MD. He was the Son of the late Charles Day Kyle and the living Mary A. Kyle and is predeceased by his father and his late wife, Brenda Kyle.

Mr. Kyle is survived by his mother, Mary A. Kyle of Salisbury, MD; one son, Darren Kyle; one sister, Catherine (Harry) Hall of Salisbury, MD; one niece, Laura A. Toder of Indian Head, MD; great nieces and nephews, Hayden, Wyatt, Landen and Reagan Toder.

His Funeral Service and Interment will be held on Tuesday, May 22, 2012 at 2PM at Maryland Veterans Cemetery in Cheltenham, MD with Father Robert Kosty.

Arrangements provided by Raymond Funeral Service.
Return to the Obituary Announcements Main Page