Return to the Obituary Announcements Main Page
Merrick, Barbara B.
Birth: 1939-08-24 in Hagerstown, Maryland
Residence: La Plata, Maryland
Death: Monday, May 21, 2012
Condolences: Click to View or Post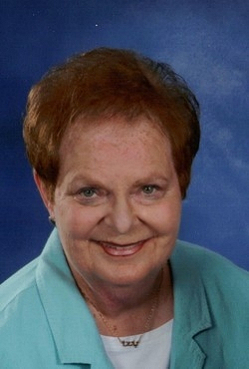 Barbara B. Merrick, 72, of La Plata, MD. died on Monday, May 21, 2012 at her home. She was born on August 24, 1939 in Hagerstown, MD to the late C. Paul Barnhart and the late Henrietta A. Barnhart.

She is also predeceased by her son; Christopher Merrick and her sister; Deborah Falkinberg.

Her husband; Roger B. Merrick and her children; Daniel P. and Elizabeth T. Merrick survive Barbara.

She has lived abroad in Leopoldville (Kinshasa) and Bukavu-Democratic Republic of the Congo; Beirut, Lebanon; Jidda Arabia; Cairo Egypt; Khartoum, Sudan; and Riyadh, Saudi Arabia. She graduated in 1957 from La Plata High School and received her B.A. from William and Mary in 1961. She was a member of Kappa Alpha Theta sorority and Delta Kappa Gamma. She was a founding board member of the Mattawoman Art Center and it's current Treasurer. She was very active in the La Plata United Methodist Church: Chancel Choir member, United Methodist Women, Financial Secretary, Finance Committee and Administrative Board member as well as an enthusiast of the book club. Earlier she was a youth leader. Other activities included the American Association of University Women. She was a member of Hawthorne Country Club, was an avid sports fan with season tickets to Maryland Football and both men and women's basketball and was a member of several varsity teams at William and Mary.

She was the Principal at the Christ Church day School in La Plata, MD. when she retired. She also taught in Baltimore County, the Democratic Republic of the Congo, Sudan and Saudi Arabia. She taught abroad at a number of posts where Roger was assigned as a State Department Foreign Service Officer.

The family will receive friends on Friday May 25th from 5 to 8 pm at the Arehart-Echols Funeral Home La Plata, MD. Funeral services will be held on Saturday May 26th at 11am at the La Plata United Methodist Church. The Rev. Bruce Jones will officiate. Interment will be at a later date.

Memorial contributions may be made to Lifestyles of Maryland P.O. Box 1794 La Plata, MD. 20646 or the Mattawoman Art Center P.O. Box 258 Marbury, MD. 20658.

Arrangements provided by Arehart-Echols Funeral Home.
Return to the Obituary Announcements Main Page