Markle, JoAnn Marie
Birth: 1937-02-06 in New Oxford, Pennsylvania
Residence: Hollywood, Maryland
Death: Tuesday, May 22, 2012
Condolences: Click to View or Post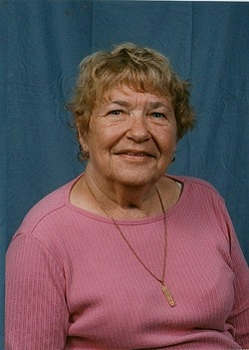 JoAnn Marie Markle, 75 of Hollywood, MD died May 22, 2012 at home surrounded by her family. Born Feb 6th 1937 in New Oxford, PA she was the second child of 16 born to Charles and Helen (Hockensmith) Becker.

She was the wife of Ronald L. Markle who preceded her in death in Dec 1994. They were married for 37 years. As a young married couple they were stationed around the world and moved from Atsugi, Japan to Southern Maryland in 1967 where they retired from the Navy after 20 years of service.

JoAnn retired from MWR, at the Patuxent River Naval Air station with over 20 years of service. She was friends of so many military members in St. Mary's County. She stayed in touch with countless Test Pilot School graduates: many of whom went on to become part of our country's NASA Space Program. JoAnn was an avid gardener, bird watcher and a past member of the Fleet Reserve Association, VFW and the Moose Lodge.

Throughout her life she fought several battles with cancer and always offered advice and encouragement to others also dealing with it. In her last years, she had a long illness suffering with Alzheimer's disease.

Surviving are two daughters, Laura Martin (Rob) and Kelly Smith (Bruce). Laura and Rob have one daughter Christina Martin. Kelly and Bruce have three children, Andrea Reiley (Jon), Victoria Smith and Jason Smith. She also has three great grandchildren Megan, Logan and Ethan Reiley. Surviving siblings are; Mary Shadle (Harold preceded in death) of Abbottstown, PA., John Becker (Nadine) of Artemas PA., Ron Becker (Sharon) of New Oxford PA., Barbara Albano (Tony) of York PA., Paul Becker (Kathy), New Oxford PA., Dottie Jones (Johnny) of Hanover, PA., Louis Becker (Connie) of Paw Paw, WV., Larry Becker (Sue) of East Berlin PA., Marie Hitt (Bill) of Pikesville PA., Loretta Young (Skip) of Hanover PA., Susie Bush (Tom) of York, PA. and Merle Becker (Sally) Of New Oxford, PA.

She has numerous nieces and nephews.

She was preceded in death by brothers and a sister, Charles Becker (Shirley) Of New Oxford PA, Donald Becker (survived by Dorie) of Littlestown PA., and Janie Becker (infant).

Services will be held at Arlington National Cemetery at a date to be determined.

Arrangements by the Brinsfield Funeral Home, P.A., Leonardtown, MD.