Bolduc, Yves Joseph
Birth: 1937-01-23 in Magog, Quebec, Canada
Residence: Lexington Park, Maryland
Death: Wednesday, May 23, 2012
Condolences: Click to View or Post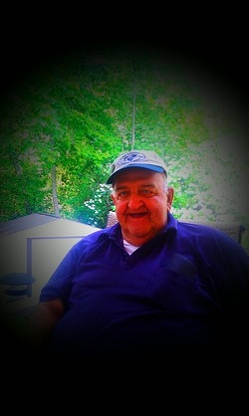 Yves "Frenchy" Joseph Bolduc, 75, of Lexington Park, MD, passed away at home on May 23, 2012, with his family by his side. He was the son of the late Emil Joseph Bolduc and the late Alida (Berard) Bolduc. Yves was born in Magog, Quebec, Canada on January 23, 1937. He became a proud United States Naturalized Citizen in 1960.

Frenchy enjoyed watching wresting (he was a former wrestler himself), watching sports (he is a Raven's Football fan, Hockey - he was a former hockey player, loves tennis and baseball and golf.), he was an avid fisherman (enjoyed it most when he could bring the grandchildren with him) and thoroughly enjoyed visiting with family and friends (he never met a stranger). He was a woodworking craftsman and made many items from small crafts to large furniture and complimented by his wife's painting they would make masterpieces. His most valued treasure was family - "PopPop" loved to spend time and spoil his grandchildren. Everyone he met knew he had a heart of gold and would give you the shirt off his back willingly.

Aside from his parents, Frenchy is predeceased by his wife, Joan Marie Desautels Bolduc.

Frenchy is survived by his children, Andre Bolduc and wife Lynda, Karen Deyette and Bryan, Ann M. Bolduc and partner Cindy; his brothers, Norman Bolduc and Rene "Joe" Bolduc and wife Cathy; his sisters, Lise Roberts and husband Don, and Huguette and husband Pete Zabeyda; his 12 grandchildren and 7 great-grandchildren and nieces and nephews and god children.

There will be a small gathering of family and friends on Saturday, May 26, 2012 from 10:00AM - 12:00PM at Brinsfield-Echols Funeral Home, P.A., 30195 Three Notch Road, Charlotte Hall, MD 20622. The Service will start on Saturday at 11:00AM and Rev. Joseph A. Calis will officiate. Inurnment will follow at a later date at Charles Memorial Gardens, 26325 Point Lookout Road, Leonardtown, Maryland 20650.

In Lieu of Flowers, memorial contributions may be made to: Hospice of St. Mary's, P.O. BOX 625, Leonardtown, Maryland 20650.

Hospice was a godsend to our family in providing us the opportunity to keep our family together until our fathers passing. This would have been impossible without their support.

Arrangements provided by Brinsfield-Echols Funeral Home, P.A.