Briscoe, Charles William
Birth: 1930-03-18 in Washington, DC
Residence: Pisgah, Maryland
Death: Thursday, May 24, 2012
Laid to Rest: Tuesday, May 29, 2012 in the St. Charles Cemetery, Glymont, Maryland
Condolences: Click to View or Post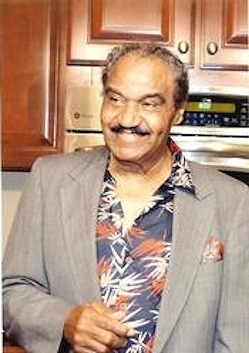 Charles William Briscoe, age 82, of Pisgah, MD departed this life on May 24, 2012. He was born in Washington, D.C. on March 18, 1930 to the late Arthur and the late Verlow Briscoe of Pomfret, MD.

After thirty-two years of dedicated service as an Explosive Worker, he retired from the Naval Ordnance Station (NOS). His dedication was reflected in the many awards he received during his tenure.

His family fondly remembers him enjoying listening to the "blues," dancing, and watching western and old war movies. He also enjoyed spending time with his children, grandchildren, and the special nights out with his son.

In addition to his parents, he is preceded in death by his son, Tyrone and brother, James.

He is survived by his devoted wife, Hazel of sixty-three (63) years, son, Ronald, daughters, Romaine, Dianne, Patsy, Gloria, Sylvia, Dineace and Gale, sons-in-law, Roy, Clifton, Richard, Linton, Charles, Chucky, Emmitt, and daughter-in-law, Rocelyn. Also left to cherish many memories are his 19 grandchildren, 18 great grandchildren, four sisters, Mary Alice, Imogene, Regina, and Marie, eight brothers, Gonza, Ambrose, Alfred, Robert, John, Melvin, Russell and a host of other relatives and many friends.

Charles loved his family more than life itself. His favorite quote was "I AM THE LUCKIEST MAN IN THE WORLD," which was always followed by his loving smile, beautiful deep dimples, and tears of joy.

His viewing will be held on Tuesday, May 29, 2012, 9am until 11am at Thornton Funeral Home, P.A., 3439 Livingston Road, Indian Head, MD. Mass of Christian Burial 12:00 noon, St. Mary Star of the Sea Catholic Church, 30 Mattingly Avenue, Indian Head, MD 20640. Interment at St. Charles Cemetery, Glymont, MD.

Arrangements provided by Thornton Funeral Home.