Return to the Obituary Announcements Main Page
Kinkhead, Rita Grace
Birth: 1926-07-06 in McDowell County, West Virginia
Residence: Port Republic, Maryland
Death: Monday, May 28, 2012
Condolences: Click to View or Post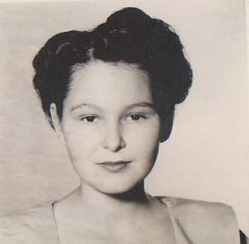 Rita Grace Kinkead, 85, of Port Republic, Maryland passed away at her home on May 28, 2012. She was born on July 6, 1926 in McDowell County, West Virginia to the late James R. and Elizabeth Murray Brown.

Besides her parents she is predeceased by her husband, Col. William W. Kinkead and 8 brothers and sisters.

Rita loved her family, gardening and being on the bay.

Beloved aunt of, James R. Brown of Mt. Juliet, TN, Susan B. Harmon of St. Leonard, MD, NARK l. Brown of Gainesville, VA, Sandra K. Brown of Prince Frederick, MD and Janice Darr of Fredericksburg, VA and many great nieces and nephews.

The family will receive friends at the Rausch Funeral Home, 4405 Broomes Island Road, Port Republic, MD on Friday June 1, 2012 from 4-6 PM. Interment services will be held at Arlington National Cemetery at a later date.

Memorial contributions may be made to either the Humane Society or Calvert Hospice.

Arrangements provided by Rausch Funeral Home.
Return to the Obituary Announcements Main Page