Dean, Elsie Mary
Birth: 1946-03-22 in Leonardtown, Maryland
Residence: St. Mary's County, Maryland
Death: Thursday, May 31, 2012
Condolences: Click to View or Post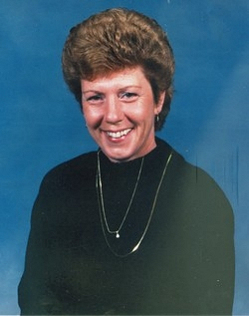 Elsie Mary Dean, age 66, passed away at Georgetown University Hospital on May 31, 2012. Born on March 22, 1946, in Leonardtown, Maryland, to Alice Ann Long Buckler and Chester David Dean, Sr., Elsie remained in St. Mary's her entire life.

When her father passed away in 1955, she helped her mother raise her five siblings. Later she married and had three children of her own. Elsie enjoyed taking care of others and her home was always open to anyone in need. She worked at St. Mary's Hospital for about 3-4 years and then at St. Mary's Nursing Center. Eventually she went into home healthcare and loved taking care of her patients. She also enjoyed gardening, cooking and canning.

In addition to her parents, she was predeceased by her late brothers, James Luther Dean, Chester David Dean Jr., and William Henry Alvey.

She is survived by her daughters, Mary Ann Hickey (Tom) of Hollywood, MD; Donna Clarice Lambert (Kenny) of California, MD; and son Clarence Morgan Jr. (Kimberly) of Hollywood, MD; sisters Agnes Nevitt of Hollywood, MD; and Violet McKenney of S. Carolina; grandchildren Thomas E. Hickey IV; Kenneth W. Lambert II; Rachel A. Morgan, Bethany N. Morgan; Kaitlyn J. Lambert and Erin C. Hickey; great grandson Ian Michael Wilson; and step grandchildren Nicole J. Byers, Lynn M. Byers and Michael L. Byers Jr.

In Lieu of Flowers, contributions in memory may be directed to the Bassett Hound Rescue League, Inc. PO Box 44201, Ft. Washington, MD 20749.

Arrangements by the Brinsfield Funeral Home, P.A., Leonardtown, MD.