Return to the Obituary Announcements Main Page
Keys, Kevin Joseph
Birth: 1952-09-09 in Maryland
Residence: Mechanicsville, Maryland
Death: Tuesday, June 12, 2012
Condolences: Click to View or Post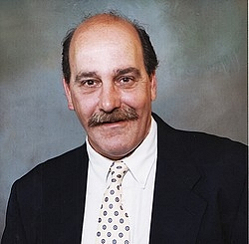 Kevin Joseph Keys, 59, of Mechanicsville, MD., passed away on June 12, 2012 in Leonardtown, MD. Born on September 9, 1952 in Maryland he was the son of the late Thomas Joseph Keys, Sr., and Elizabeth Santiago Keys.

Kevin is preceded in death by his loving wife Terry Keys whom he married on January 30, 1993 and whom passed away on March 12, 2007.

Kevin is survived by his son Dakota Thomas Keys of Mechanicsville, MD.

Mr. Keys was a sales representative for Alban Tractor Company for 30 years; he would have retired on June 14, 2012.

The family will receive friends on Monday, June 18, 2012 from 6:00 Pm – 7:00 PM in Immaculate Conception Catholic Church Mechanicsville, MD. A Memorial Mass will follow at 7:00 PM with Father Keith Woods officiating. Interment will be private.

In Lieu of flowers memorial contributions may be made in memory of Kevin to his son Dakota Keys Trust Fund C/O M & T Bank 37660 Mohawk Drive Charlotte Hall, MD 20622.

Arrangements provided by Mattingley-Gardiner Funeral Home.
Return to the Obituary Announcements Main Page