Wildman, Wilda Loraine
Birth: 1935-01-23 in Cootes Store, Rockingham County, Virginia
Residence: Prince Frederick, Maryland
Death: Wednesday, June 13, 2012
Laid to Rest: Monday, June 18, 2012 in the Fort Lincoln Cemetery, Brentwood, Maryland
Condolences: Click to View or Post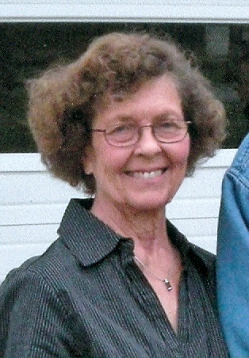 Wilda Loraine Griffin Wildman, age 77, of Prince Frederick, MD passed away June 13, 2012 at her home. She was born in Cootes Store, Rockingham County, VA January 23, 1935 to Ira Franklin and Lelia Virginia (Sprinkle) Tusing.

She moved with her family moved to Washington in the late 1930ís and she was raised in the District where she attended public schools. She later moved to Bladensburg, MD and Wilda graduated from Bladensburg High School in 1953. She then attended stenography school in Washington, D.C. She was employed as the Executive Secretary to the General Treasure of Ironworkers International Union until retiring in 1996. In her leisure time Wilda enjoyed gardening, flowers, crocheting and reading.

Wilda was married to Robert A. Griffin in Bladensburg, MD. He passed away July 29, 1967. She married Wayne A. Wildman June 23, 1981 in La Plata, MD.

Wilda was preceded in death by a son Michael Robert Griffin, and is survived by her husband Wayne, sons Ronald A. Griffin and his wife Laura of Huntingtown, MD, Jeffrey A. Griffin and his wife Janine of Broadway, VA and Gary Griffin of Prince Frederick, MD. Also surviving are seven grandchildren, five great grandchildren, step-daughters Karen Griffin of Baltimore and Claire L. Wildman of Everett, WA; and a brother J. Lee Tusing of Ft. Washington, MD.

Arrangements provided by Rausch Funeral Home.