Davis, Glenda Carol
Birth: 1953-12-23 in Montgomery County, Maryland
Residence: La Plata, Maryland
Death: Sunday, June 17, 2012
Laid to Rest: Friday, June 22, 2012 in the Trinity Memorial Gardens, Waldorf, Maryland
Condolences: Click to View or Post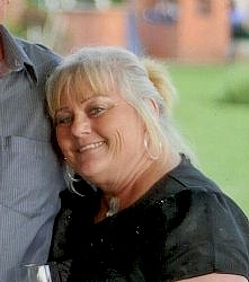 Glenda Carol Davis of La Plata, MD died on Sunday, June 17, 2012 at Civista Medical Center in La Plata, MD. She was 58 years old.

Mrs. Davis was a secretary for over 30 years at the Naval Ordnance Station in Indian Head, MD. She was a member of Indian Head Baptist Church, where she served many years as the Sunday school teacher. She enjoyed gardening in her yard and decorating her home. She liked to quilt, make dolls, and all kinds of crafts. She most enjoyed being with family at family outings and being with her grandchildren.

Daughter of the living William W. Anderson and the late Juanita Bledsoe Anderson.

Predeceased by her mother and one late sister, Stacey Matthews.

Survived by her father, William W. Anderson of Indian Head, MD; husband of 39 years, Robert Larry Davis; three sons, Robert L. (Sue) Davis of WV, Anthony M. Davis of Bryans Road, MD, and Michael L. (Donna) Davis of NC; four grandchildren, Chloe, Taylor, Juliet, and Emmy.

Visitation: Thursday, June 21, 2012 from 2-4PM and 6-8PM at Raymond Funeral Chapel (5635 Washington Ave., La Plata, MD 20646). Funeral Service: Friday, June 22, 2012 at 10AM at Indian Head Baptist Church (27 Raymond Ave., Indian Head, MD 20640). Clergy: Rev. Jeff Dwyer. Pallbearers: Jim Gerber, Randy Davis, Mat Matthews, Chuck Kemper, Allen Davis, and Billy Smith. Interment: Trinity Memorial Gardens, Waldorf, MD.

Memorial contributions may be made to Indian Head Baptist Church OR American Kidney Fund (P.O. Box 1837, Merrifield, VA 22116-8037).

Arrangements provided by Raymond Funeral Service.