Return to the Obituary Announcements Main Page
Swann, Julia J.
Birth: 1924-04-25
Death: Saturday, June 23, 2012
Laid to Rest: Thursday, June 28, 2012 in the Washington National Cemetery, Suitland, Maryland
Condolences: Click to View or Post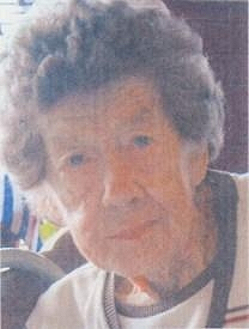 Julia J. Swann died June 23, 2012 in Leonardtown, Maryland at the age of 88. Wife of the late Thomas C. Swann, Sr.

She is survived by her son T. C. (Karen) Swann, Jr., granddaughter, Felicity J. Swann; nephew, William Jiguere and sister-in-law Jane Jiguere.

In addition to her husband she is preceded in death by her parents, George and Marilene Turner Jiguere; sister, M. Illene Trotter and brother, William F. Jiguere.

Family will receive friends at the Huntt Funeral Home, 3035 Old Washington Road, Waldorf, Maryland on Wednesday, June 27, 2012 from 2 to 4 and 6 to 8 p.m. where services will be held on Thursday, June 28 at 11 a.m. Interment Washington National Cemetery, Suitland, Maryland.

Arrangements provided by Huntt Funeral Home.
Return to the Obituary Announcements Main Page