Return to the Obituary Announcements Main Page
Hilley, Mary Jane
Birth: 1934-12-12
Residence: Waldorf, Maryland
Death: Wednesday, June 27, 2012
Laid to Rest: Monday, July 02, 2012 in the St. John Vianney Catholic Church Cemetery, Prince Frederick, Maryland
Condolences: Click to View or Post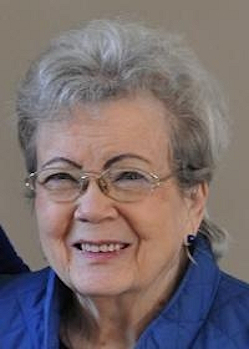 Mary Jane Hilley, age 77 of Waldorf, Maryland passed away Wednesday, June 27, 2012 with her family by her side.

She is the loving mother of Arthur Hilley, Christine Fulginiti her husband Richard, Glenn Hilley and his wife Barbara. She was the companion of Ted Bowerman, grandmother of eight and great grandmother of ten. She is also survived by two sisters; Helen Frietag and Betty Harvey.

Ms. Hilley lived in the Waldorf area over 20 years but had recently joined Jesus the Devine Word Parish in Huntingtown, Maryland. She retired as a computer analyst with the Department of Transportation in 1995 with over 25 years of service. Her hobbies included cooking and traveling, especially her cruises to the Caribbean. She was also very fond of playing poker and bingo and going on shopping trips. But to her family she will always be remembered as a loving mom, grandmother and great grandmother.

A Memorial Mass will be celebrated at Jesus the Devine Word Catholic Church on Monday, July 2, 2012 at 11:00 AM. Inurnment following in St. John Vianney Church Cemetery.

Memorial Contributions may be made to: Jesus the Devine Word Restoration Fund: 885 Cox Road, Huntingtown, MD 20639.

Arrangements provided by Lee Funeral home.
Return to the Obituary Announcements Main Page