Jordan, Sharon Darlene
Birth: 1949-01-20 in Sandy Spring, Maryland
Residence: California, Maryland
Death: Monday, July 02, 2012
Condolences: Click to View or Post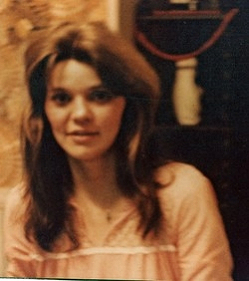 Sharon Darlene Jordan, 63 of California, MD died on July 2, 2012 at St. Mary's Hospital in Leonardtown, MD. Born on January 20, 1949 in Sandy Spring, Maryland, she was the daughter of the late Elmer Joseph Kuster, Jr. and Eleanor Kolb.

Sharon worked in the restaurant business as a Food Preparation Cook. She shared in a number of hobbies which included playing bingo and slot machines, hunting for seashells and sharks teeth, and especially spending time with her loving family.

Sharon is survived by her husband, David Jordan; four children, Robert Poland of Kensington, MD, David Lee Jordan of Churchton, MD, James Jordan of Valley Lee, MD, Daniel Jordan of Greenville, VA; and six grandchildren.

In addition to her parents, Sharon was preceded in death by her son, Joseph Lee Poland; her brother, Ronnie Kuster; and her sister, Rita Diehl.

Family will receive friends on Sunday, July 8, 2012 from 2:00 p.m. until 3:00 p.m. at the Brinsfield Funeral Home, 22955 Hollywood Road, Leonardtown, MD 20650. A Memorial Service will be held at 3:00 p.m. in the Brinsfield Funeral Home Chapel.

Memorial contributions may be made to Hospice of St. Mary's, Post Office Box 625, Leonardtown, Maryland 20650.

Arrangements by the Brinsfield Funeral Home, P.A., Leonardtown, MD.