Return to the Obituary Announcements Main Page
Wood, Carole Ann
Birth: 1942-11-29 in La Plata, Maryland
Residence: La Plata, Maryland
Death: Saturday, July 07, 2012
Laid to Rest: Wednesday, July 11, 2012 in the Wesleyan Memorial Gardens Cemetery, La Plata, Maryland
Condolences: Click to View or Post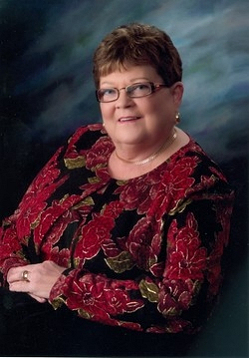 Carole Ann Wood, 69, of La Plata, MD passed away on July 7, 2012 at her Residence. Born on November 29, 1942 to the late Richard R. Clark and Lillian A. Clark in La Plata, MD.

Carole is also predeceased by a Brother; George Clark.

Carole retired from the Charles County Department of Health in the Mental Health Section as an Office Manager. Carole enjoyed to Golf in her earlier years as well as being a part of a Woman's Softball League. She was passionate about the Children's Ministries at the Garage Church. She was an active supporter in the Guatemala Medical Mission Trips through the Garage Church and she enjoyed baking and cooking. Most of all, she loved to be with her Family.

Carole is survived by her Husband, William E. Wood. Daughters; Karen Fenner (Tom), Tammy Wood, Patty Brien (Mark), and Diane Dye (Jon). Brothers; Richard Clark, John Clark, and Theodore Clark. Sister; Marla Pittman. Eight Grandchildren. One Great-Grandchild and another Great-Grandchild on the way. She is also survived by many other relatives and friends.

A Life Celebration will take place on Tuesday, July 10, 2012 from 2 pm until 8 pm with prayers at 7 pm at the Garage Church, 9690 Shepherds Creek Place, La Plata, MD 20646. A funeral service will follow at the Church on Wednesday, July 11, 2012 at 10 am with the Pastor Michael Rogalski officiating. Interment will follow at Wesleyan Memorial Gardens on the Church property.

In lieu of flowers, donations may be made to the Garage Church-Guatemala Medical Missions. 9690 Shepherds Creek Place La Plata, MD 20646.

Arrangements provided by Brinsfield Funeral Home.
Return to the Obituary Announcements Main Page