Wilkinson, Robert Scott, Jr.
Birth: 1956-12-28 in Mansfield, Ohio
Residence: Mechanicsville, Maryland
Death: Monday, July 09, 2012
Condolences: Click to View or Post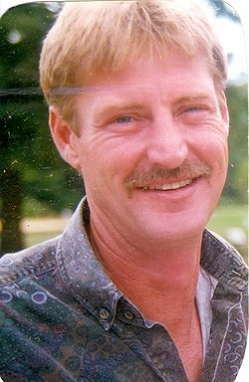 Robert "Rob" Scott Wilkinson, Jr., 55 of Mechanicsville, MD, passed away at his residence on July 9, 2012. He was born December 28, 1956 in Mansfield, Ohio. He was the son of the late Robert Scott Wilkinson, Sr. and the Charlotte C. Clutter (who raised him) and birth mother, the late Jane Kuntz.

He graduated from East Liverpool High School in 1976. He worked for Aramis Construction in Waldorf for the last 25 years. Rob enjoyed restoring old cars with his son, Chris. He was drag racing his own car from 1993 - 2002. He was always interested in American History - loved to eat. His favorite past-time was to just hang out with the guys in the garage. Always very helpful, and has mentored many, teaching construction to help them get better jobs. Rob always wanted to make life easier for Lynn and Chris.

He was preceded in death by his parent, Robert Scott Wilkinson, Sr. and Jane Kuntz Wilkinson; brother, Randy Wilkinson.

Rob is survived by his loving wife, Loretta Lynn and his son, Robert "Chris" Wilkinson of Mechanicsville, MD; his brothers, James Lee Wilkinson (Liesa) of Raleigh, NC; Charles Wilkinson of Ohio; his sister, Kelly Baker (Keith) of Ohio and sister-in-law, Debbie Wilkinson of Ohio.

Family and friends will be received on Friday, July 13, 2012 from 4-7PM with Service at 7PM at Brinsfield-Echols Funeral Home, P.A., 30195 Three Notch Road, Charlotte Hall, MD 20622. Father Jonathan W. Allen, Sr. will officiate.

Arrangements provided by Brinsfield-Echols Funeral Home.