Return to the Obituary Announcements Main Page
Sanford, Cora Louise
Birth: 1926-11-01 in Washington, DC
Residence: Chesapeake Beach, Maryland
Death: Sunday, July 08, 2012
Laid to Rest: Thursday, July 12, 2012 in the Fort Lincoln Cemetery, Brentwood, Maryland
Condolences: Click to View or Post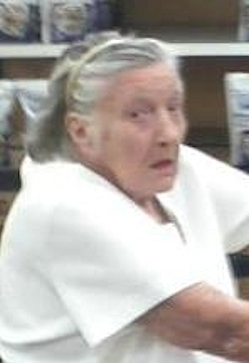 Cora Louise Sanford, 85, of Chesapeake Beach, MD passed away July 8, 2012 at her residence. She was born November 1, 1926 in Washington, D.C. to Charles and Isabelle (Dawson) Childress. She was raised in the District, attending public schools.

Cora married Albert Vernon Sanford on December 1, 1945 and they lived in Washington, D.C. In 1954, they moved to Seat Pleasant and in the late 1970ís to Owings in Calvert County, MD. For the past seven years Cora has resided in Chesapeake Beach.

Cora worked as a lithograph operator for the Government Printing Office until 1961 when her son was born and she then stayed home as a homemaker. Cora enjoyed playing BINGO, spending time with her family, especially attending her sonís sporting events and raising three generations of her family.

Cora was preceded in death by her parents, a granddaughter Dawn Smallwood and her husband A. Vernon Sanford.

She is survived by a daughter Joyce M. Smallwood and a son Lucky Sanford both of Chesapeake Beach. Also surviving are grandchildren Venus and Rhonda Smallwood, Joyce Dillow and Brittany Sanford; ten great grandchildren and five great-great grandchildren.

Arrangements provided by Rausch Funeral Home.
Return to the Obituary Announcements Main Page