Hwilka, Janet Ann
Birth: 1935-05-09 in Spotsylvania, Pennsylvania
Residence: Waldorf, Maryland
Death: Monday, July 16, 2012
Laid to Rest: Wednesday, July 25, 2012 in the Maryland Veterans Cemetery, Cheltenham, Maryland
Condolences: Click to View or Post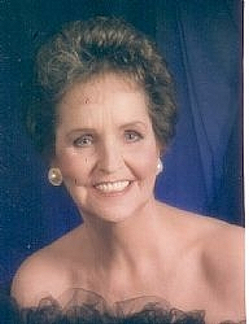 Janet Ann Carr Hwilka of Waldorf, MD died on Monday, July 16, 2012 at her residence. She was 77 years old. Daughter of the late Buford Carr and the late Grace Trimbel Carr.

Mrs. Hwilka graduated from Spotsylvania High School. She was a great duck pin bowler with many awards from bowling leagues. She volunteered at nursing homes when time permitted and was a dedicated homemaker who loved gardening, crafts, hummingbirds, and her little dogs. She was a big Redskins fan and enjoyed playing board games with her family and listening to Marty Robbins music.

Predeceased by her parents; six sisters: Evelyn Allen, Gloria Woodell, Etheleen Gallahan, Ernestine Higson, Nadine Carr Haley, and Celeste Carr Hourdershelt; and four brothers: Chester Carr, Buford Carr, Jr., George Carr, and Harold Carr.

Survived by her husband of 39 years Ronald Hwilka; one son Bill Kirchner of FL; four daughters Beverly Rankins (Patrick) Buehler of St. Leonard, MD, Karen Kirchner Dunlap of La Plata, MD, Kristeen Hwilka (Joseph) Pazula of PA, and Kimberly Hwilka Esplan of OH; one sister Grace Carr Reynolds of Fredericksburg, MA; 8 grandchildren: Jessica and Sean Dunlap, Maria Buehler, Katie Kirchner, Jennifer Scalise, Ronald Mixter, Ashley Pazula, and Carrie French; and 3 great grandchildren: Joseph Kurley, Makayla and Allison Scalise.

Visitation: Wednesday, July 25, 2012 from 11:30AM until time of Funeral Service at 1:30PM at First Baptist Church of St. Charles (136 Stoddert Avenue, Waldorf, MD 20602). Clergy: Rev. Fred Caudle. Interment: MD Veterans Cemetery in Cheltenham, MD at 3PM.

Memorial contributions may be made to Hospice of Charles County (PO Box 1703, La Plata, MD 20646).

Arrangements provided by Raymond Funeral Service.