Heiston, Gene Autry
Birth: 1939-01-01 in Washington, DC
Residence: King George, Virginia
Death: Wednesday, July 25, 2012
Laid to Rest: Wednesday, August 01, 2012 in the St. Joseph's Catholic Church Cemetery, Pomfret, Maryland
Condolences: Click to View or Post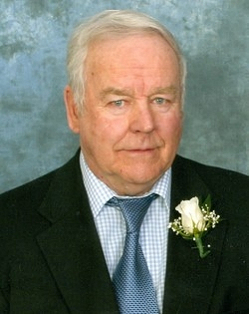 Gene Autry Heiston, 73, of King George, VA, formerly of Pomfret, MD passed away on July 25, 2012 at Washington Hospital Center. Born on January 1, 1939 to the late James M. Heiston and Nancy L. Heiston in Washington D.C.

Gene had worked as an Iron Worker for over 30 years for Local 201. Gene was of the Catholic faith. He loved to spend time with his family and friends, and his dog, "bud boy". He enjoyed taking care of his yard, flowers, the birds, and squirrels. He also enjoyed listening to country music.

In addition to his parents he is predeceased by his Brother; John B. Heiston, and Grandson; Destin J. Heiston.

Gene is survived by his wife of 53 years, Judy Heiston. Son; Rick Heiston (Laura). Daughters; Lisa Rector (Donnie), Jennifer Heiston, Jeanie Heiston, Christine Ryon (Chuck), and Son-In-Law; James Freeman. He is also survived by his Brother-In-Law; Bob Zell and his daughter; Sherrie. Sister-In-Law; Mary & Bill Davis. Aunt; Betty Canady. Nieces; Dorothy Heiston, Bonnie Moore, & Nephew; John Heiston. Also survived by 16 grandchildren, and 7 great-grandchildren.

A viewing will take place on Tuesday, July 31, 2012 from 2-4 pm & 6-8 pm with prayers at 7 pm at the Arehart-Echols Funeral Home, P.A. in La Plata. A funeral mass will take place on Wednesday, August 1, 2012 at 10:30 am at the St. Joseph's Catholic Church in Pomfret. Interment will follow in the church cemetery.

Arrangements by Arehart-Echols Funeral Home, P.A.