Return to the Obituary Announcements Main Page
Jones, Maria A.
Birth: 1956-05-15 in Scranton, Pennsylvania
Residence: Lexington Park, Maryland
Death: Friday, August 03, 2012
Condolences: Click to View or Post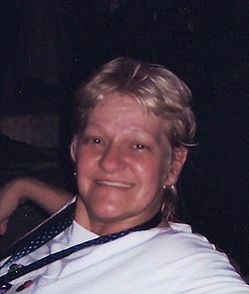 Maria A. Jones, 56, of Lexington Park, MD passed away surrounded by her loving family on August 3, 2012 in her residence. Born on May 15, 1956 in Scranton, PA., she was the daughter of Ninette Zaccagnino Gordon of Moosic, PA., and the late James Zaccagnino.

Maria is survived by her loving husband William Jones of Lexington Park, MD., whom she married in Dunmore, PA on July 27, 1984.

Maria is survived by her children: Kelly Marks (Kevin), James Jones and Jacob Jones all of Lexington Park, MD. Her siblings: Peter Zaccagnino of Philadelphia, PA, Deborah Cerynik of Hot Bolton, PA., and 3 grandchildren; Alexandra Marks, James Jones, and Mason Marks.

Maria attended River Side High School graduating in 1974. Mrs. Jones moved from PA to St. Mary's County in 1992, and worked as a daycare Provider. In lieu of flowers please help your fellow neighbor.

Arrangements provided by Mattingley-Gardiner Funeral Home.
Return to the Obituary Announcements Main Page