Medley, Mary Christine
Birth: 1925-05-18 in Morganza, Maryland
Residence: Mechanicsville, Maryland
Death: Monday, August 06, 2012
Laid to Rest: Saturday, August 11, 2012 in the St. Joseph's Catholic Church Cemetery, Morganza, Maryland
Condolences: Click to View or Post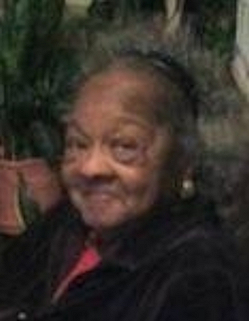 On Monday, August 6, 2012, Mary Christine Medley, 87 of Mechanicsville, MD., better known to family and friends as Mrs. Christine or Chrissy, departed her earthly home to occupy her resting place in glory. Chrissy was born on May 18, 1925 to the late Mary Louise Holt and George R. Thomas in Morganza, Maryland. She met and married James Leroy Medley in 1945. From that union four children were born George, Geraldine, Lorraine, and Lionel.

She attended St. Joseph's Catholic School, and graduated from Banneker High School. She went on to further her education at Cardozia Vocational Technical Institute in Washington DC. Chrissy worked at the Naval Air Station in Patuxent River, Gene's Sportswear, the Navy Yard, and at the Hartman building transporting and assisting the elderly, which she did for many years.

She was the first African American in St. Mary's County to read parking meters and issue parking tickets in Leonardtown square and at the county courthouse. She was also the co-owner and operator of Medley's Inn, better known as ""The Shop"". After retirement, she looked forward to her trips to Atlantic City and bowling until she was no longer able to travel. She loved spending time with her family, enjoying good food, laughing, and telling stories from the past. She also enjoyed playing pokeno, pitch, and bingo (she won all the time). She was a devoted Redskins fan to the very end. She had a very loving spirit and once you met her you couldn't help but love her.

She leaves to cherish her memories her children George Rudy Medley (Elizabeth), Geraldine June (Sylvester), and Lorraine Kennedy (Howard). She is survived by a sister-in-law Elizabeth Thomas; God child Joseph N. Holt; and a faithful girlfriend Frances; nine grandchildren, Melvin Jones, Stephanie Medley, George Medley (Theresa), Lynn Medley-Bush, Gizelle Young (Greg), Gary Kennedy, Lewis Medley (Joy), Dion Kennedy, and Jay Medley; 18 great grandchildren; and 2 great-great grandchildren; and a host of extended family and friends.

Chrissy was predeceased by her husband, James Leroy Medley, son James Lionel Medley, Brother Raymond Thomas, and grandson Wesley Bush.

Visitation will be on Saturday, August 11, 2012 at 9 am until Mass of Christian Burial at 10 am at St. Joseph's Catholic Church, 29119 Point Lookout Road, Morganza, MD. Interment to follow at St. Joseph's Church Cemetery.

Arrangements provided by Briscoe-Tonic Funeral Home, P.A.