Ahlborn, Margaret Quinlan
Birth: 1934-04-01 in Detroit, Michigan
Residence: Brandywine, Maryland
Death: Thursday, August 09, 2012
Condolences: Click to View or Post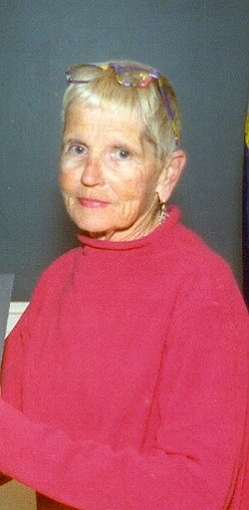 Margaret Quinlan Ahlborn, 78, of Brandywine, MD, passed away on August 9, 2012 at Civista Medical Center in La Plata, MD. Born on April 1, 1934 in Detroit, MI, the daughter of William and Ellen (Mundorf) Quinlan.

At an early age she and her siblings Patricia (Pat) Fragle, Mary (Sis) Homer, and William (Billy) Quinlan were adopted out to family members after the death of their mother. She and Billy were taken in by Leslie and Margaret Lewis of Brookfield, OH, where they were raised with their cousin Stanley, whom she thought of as a brother.

Margaret was a homemaker until the early 1980s at which time she worked in the cafeteria of West Penn Power in Greensburg, PA. In 1986, she moved to Waldorf, MD and began employment with the Office of Naval Intelligence in Suitland, MD. She retired from ONI in January 2007.

She was an avid bingo player, frequenting ADF Bingo in Mechanicsville every chance she could. She was also a sports fanatic, enjoying college and professional basketball and football, and professional golf. Her favorite teams were Notre Dame, Cleveland Browns, New York Jets, and Miami Heat. She was a big LeBron James fan and her favorite golfer was Tiger Woods. She was an avid reader, enjoyed gambling, playing cards, crocheting, knitting, and bowling.

In addition to parents and siblings, Margaret was preceded in death by her daughter Catherine Ahlborn in 1980.

She is survived by her brother Stanley and his wife Beth of Hermitage, PA; daughter Susan and son-in-law Dennis Eshleman of Brandywine, MD; daughter Margaret (Peggy) and son-in-law Bruce Cole of Welcome, MD; daughter Linda and son-in-law Jon Sykes of Waldorf, MD; grandchildren Michael Cole, Daniel Sykes, and Shawn Sykes; great-grandchild Adrian Cole; Adrian's mother Mandy Kaufmann; nieces and nephews; and many friends.

Family and friends will be received for Margaret's Life Celebration on Saturday, August 25, 2012 from 2:00PM to 3:30PM in the Chapel at Brinsfield-Echols Funeral Home, P.A., 30195 Three Notch Road, Charlotte Hall, MD 20622. A Memorial Service will start at 3:30PM, at Brinsfield-Echols. Pastor Roland Barnes will officiate.

Flowers are welcome, or in lieu of flowers, a contribution to the charity of your choice.

Arrangements provided by Brinsfield-Echols Funeral Home.