Return to the Obituary Announcements Main Page
Perry, Joan Louise
Birth: 1931-05-02 in Washington, DC
Residence: Prince Frederick, Maryland
Death: Sunday, August 12, 2012
Laid to Rest: Thursday, August 16, 2012 in the Southern Memorial Gardens, Dunkirk, Maryland
Condolences: Click to View or Post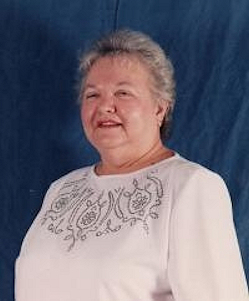 Joan Louise Perry was born on May 2, 1931 in Washington DC to Arthur, Jr. and Helen Stanley. She passed away on August 12, 2012 at her residence in Prince Frederick, MD at the age of 81 surrounded by her family.

She is the beloved wife of 30 years to the late James Perry. Sr.

Loving mother of Penny LaHaye, James Perry, Jr., Deborah Bondurant, Arthur Perry, Elmer Perry, Elizabeth Sorensen and Earl Perry. Devoted grandmother of 24 and great grandmother of 33. Also survived by her sisters Jeanine Shipley and Mary Ann Anscomb.

Mrs. Perry lived in Prince Frederick since 1977. She was a member of the Calvert Elk Lodge, American Legion Ladies Auxiliary and Trinity United Methodist Church. Joan enjoyed cooking, playing cards and volunteering in her spare time. During her family's majorette events you could always find Joan on the sidelines cheering them on. Throughout the years Joan has traveled the United States.

Friends will be received Wednesday, August 15 from 2-8 pm at Lee Funeral Home Calvert, P.A., 8200 Jennifer Lane (Fowler Rd and Route 4) Owings, MD 20736; where Funeral Services will be held on Thursday, August 16, 2012 at 11:00 am. Interment to follow in Southern Memorial Gardens.

Arrangements provided by Lee Funeral Home.
Return to the Obituary Announcements Main Page