Return to the Obituary Announcements Main Page
Mattingly, Tyler Brett
Birth: 1994-09-01 in Leonardtown, Maryland
Residence: Lexington Park, Maryland
Death: Saturday, August 11, 2012
Condolences: Click to View or Post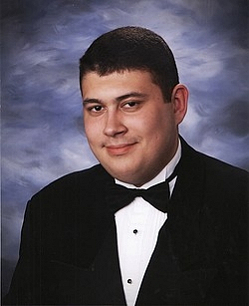 Tyler Brett Mattingly, 17, of Lexington Park, MD passed away on August 11, 2012 in Park Hall, MD. Born on September 1, 1994 in Leonardtown, MD., he was the son of Teresa Chaplin and the late Troy Mattingly.

Tyler is survived by his loving step-father Del Chaplin whom he spent a lot of time working on his car, and he was a mentor to Tyler.

Tyler graduated from Great Mills High in 2012 and worked as a busboy at Linda's Café. Tyler was also an intern for 14 months with the St. Mary's County Sheriff's office and a volunteer for the St. Mary's County Historical Society.

The family will receive friends on Thursday, August 16, 2012 from 5:00 PM – 8:00 PM with prayers recited at 7:00 PM in the Mattingly-Gardiner Funeral Home, Leonardtown, MD. A Funeral Service will be held on Friday, August 17, 2012 at 10:00 AM in the Mattingley-Gardiner Funeral Home with Rev. Larry Crabtree officiating. Pallbearers will be Members of the St. Mary's County Sheriff's Honor Guard. Honorary Pallbearers will be: Cindy Allen, Grace Mary Brady, Carol Moody, Linda Reno, Reuben Graves, and Donald Thomas.

Contributions may be made to the St. Mary's County Historical Society, P.O. Box 212 Tudor Hall Leonardtown, MD 20650.

Arrangements provided by Mattingley-Gardiner Funeral Home.
Return to the Obituary Announcements Main Page