Sawyer, Walter Wesley, III
Birth: 1944-04-24 in Baltimore, Maryland
Residence: Tall Timbers, Maryland
Death: Sunday, August 12, 2012
Condolences: Click to View or Post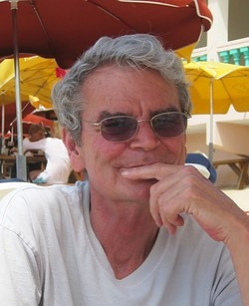 Walter W. Sawyer III, 68, of Tall Timbers died August 12, 2012 at his home surrounded by family and close friends. Born April 24, 1944 in Baltimore, MD, he was the son of the late Dr. Walter W. Sawyer, Jr. and Miriam Sherlock Sawyer. He graduated from Great Mills High School in 1962, St. Mary's College in 1965, and Towson State College in 1967.

He served in the United States Navy as a Lieutenant from 1968 to 1971 and saw duty in Vietnam, Guam and San Francisco, CA. After serving his country he enrolled in the University of Baltimore where he received his Juris Doctorate (J.D.) in 1973 and his Legum Magister (Master of Laws, LL.M.) from the University of Miami in 1974.

He started practicing law in 1974 and was an Assistant State's Attorney and a Deputy State's Attorney for St Mary's County. He was a law partner with Roger J. Myerberg in the Law Firm of Sawyer & Myerberg, P.A. of Lexington Park for 32 years. Known for being able to reduce complicated issues down to one sentence explanations he prided himself on being a champion for the underdog and the poor. He always spoke the truth and believed that honesty and integrity were the most important values in his practice of law and his personal life. He had great respect for the judicial system but understood that justice was indeed blind and always told his clients to "bring your toothbrush" when going to court because nobody knew for certain what a judge or jury would decide.

Walter enjoyed collecting art, reading, traveling and speculating on real estate. He especially enjoyed supporting local artists and attended North End Gallery openings whenever possible. His collection of Marylyn Monroe memorabilia was extensive and hung along with the works of Andy Warhol, Robert Indiana, Charlie Hewitt and Candy Cummings. His love of art was joined by his love of sports. A former Great Mills High School Athlete of the Year in Basketball, he followed the Washington area teams and was passionate about the Wizards and the Redskins.

He is survived by his wife Margaret Campion Sawyer, his two sons, Walter Wilson Sawyer of Washington, DC and Wesley Sherlock Sawyer of Stevensville, MD, his stepchildren, Christopher Frazier of Osan, A.F.B., South Korea and Molly Reynolds of Charlotte Hall, MD and his sister, Sara Margaret Sawyer and her husband Bill of St John, Virgin Islands.

A Memorial Service will be held at Brinsfield Funeral Home, 22955 Hollywood Road, Leonardtown, MD 20650 on Saturday, September 8, 2012 at 11:00 a.m.

Memorial Contributions may be made to Hospice of St Mary's, P.O. Box 625, Leonardtown, MD 20650 or the Southern Maryland Food Bank, P.O. Box 613, Hughesville, MD 20637.

Arrangements by the Brinsfield Funeral Home, P.A., Leonardtown, MD 20650.