Return to the Obituary Announcements Main Page
Wilcox, Viola Mae
Birth: 1933-02-18 in North Carolina
Residence: Lexington Park, Maryland
Death: Tuesday, August 14, 2012
Condolences: Click to View or Post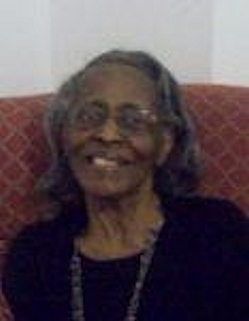 Viola Mae Wilcox, 79, of Lexington Park, MD passed away peacefully on August 14, 2012 at John Hopkins Hospital, Baltimore Maryland. Viola was born on February 18, 1933 in North Carolina.

She was the loving and devoted mother of Deborah L. Wilcox. Viola will be greatly missed by all of her family and many friends.

Homegoing service will take place on August 21, 2012 at First Missionary Baptist Church, 47359 Lincoln Ave, Lexington Park Maryland. Visitation will begin at 10:00 am until time of service at 11:00 am. Reverend Roderick McClanahan will be officiating. Interment will be private.

Arrangements by Briscoe-Tonic Funeral Home, Mechanicsville, Maryland.
Return to the Obituary Announcements Main Page