Hall, Billie Bowman
Birth: 1925-11-09 in West Virginia
Residence: Dunkirk, Maryland
Death: Thursday, August 23, 2012
Condolences: Click to View or Post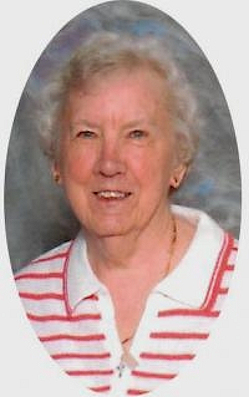 Billie Bowman Hall was one of eight children born November 9, 1925 in West Virginia to the late John and Pansy Bowman.

Billie worked 20 dedicated years for Senator Robert Byrd of West Virginia until her retirement.

Billie was the loving wife of the late Willie C. Hall, and enjoyed many years of blissful marriage until his departure June 10, 1978 at their vacation home in Drum Point, Md. They were reunited for all eternity on Thursday, August 23, 2012.

At the age of 78, she was diagnosed with stage four breast cancer while having a routine mammogram on November 3, 2003. With the help of her sons Roger and John, daughter-in-law Betty, grandchildren Rob and Krissy, and her great-grand children Joshua and Jillian she was able to regain the hope and courage to keep her spirits high. Her immediate family, sisters, brothers and friends kept her lifted in prayer and were the source of her strength for the past eight years. God had also blessed Billie with wonderful doctors and their staff at the Annapolis Oncology Center, Dr. Gerald Sterner and Hospice of Calvert County.

Billie is survived by sons Roger of Drum Point, Md. John and wife Betty of Dunkirk, Md. grandchildren Robert and wife Michele, granddaughter Krissy and husband Greg Karbett and two great-grandchildren Josh and Jillian Karbett. Also surviving are sisters Anita and husband Rev. Rob Green of Fairmont, Va. Pat Humphries of Lynchburg, Va. brothers Del Bowman and wife Cecelia of Bedford, Va. and Vic Bowman of Fort Myers, Fla., and many nieces and nephews.

Preceding her in death were her sisters Edith Fortner, Jo Collins and brother Jack Bowman.

Memorial contributions may be made in Billie's Honor to Burnett-Calvert Hospice House, 4559 Sixes Road, Prince Frederick, MD 20678.

Arrangements provided by Lee Funeral Home.