Cross, Jimmie Danial
Birth: 1934-05-25 in Arno, Virginia
Residence: Dunkirk, Maryland
Death: Wednesday, September 05, 2012
Laid to Rest: Friday, September 14, 2012 in the Maryland Veterans Cemetery, Cheltenham, Maryland
Condolences: Click to View or Post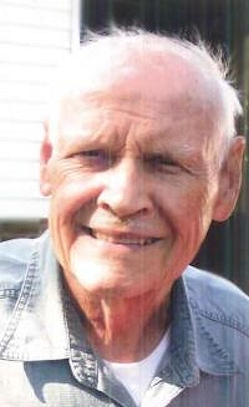 Jimmie Danial Cross died peacefully at the age of 78, at his home in Dunkirk, MD, on September 5, 2012. He was born on May 25, 1934, in Arno, Virginia to Henry and Maude (Rumley) Cross.

Jimmie lived in Calvert County since 1977 and went to work from the WSSC in 1983, where he later retired and became a member of their Retirement Group. After his retirement he worked as a Bailiff at the Prince Georges County Courthouse in Upper Marlboro, Maryland.

He was also a member of the Prince Frederick Masonic Lodge. Jimmie loved his dog, Stormie. He enjoyed playing cards, traveling around the country and going to casinos.

He is survived by his devoted wife of 57 years, Evelyn, son, Daniel, daughter, Debby and granddaughter, Rebekah. He is also survived by two sisters, Peggy Gale of Pace, FL and Joyce Welch (Jim) of Columbia, SC and other family members and many friends.

Family invites friends to Lee Funeral Home Calvert, 8200 Jennifer Lane (Rt 4 & Fowler Road), Owings, MD 20736 on Saturday, September 8, from 2 to 4 and 6 until start of service at 7 pm. Interment on Friday, September 14 at 1 pm at Maryland Veterans Cemetery, Cheltenham, MD.

Memorial contributions may be made to the Dunkirk VFD, 3170 West Ward Road, Dunkirk, MD 20754.

Arrangements provided by Lee Funeral Home.