Brown, Cathie Marie
Birth: 1958-11-23 in Columbus, Ohio
Residence: Mechanicsville, Maryland
Death: Thursday, September 06, 2012
Condolences: Click to View or Post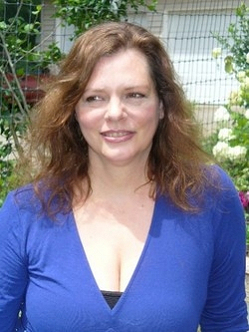 Cathie Marie (Beck) Brown, 53, of Mechanicsville, MD, passed away September 6, 2012 at UNC Cancer Hospital in Chapel Hill, NC. Born November 23, 1958 in Columbus, Ohio she was the daughter of Hermina Beck and the late James Beck.

Cathie was a follower of Christ and spread God's word with everyone she met. She mentored many of the youth in her community of Golden Beach. She loved animals and often took in animals that had been injured when she was a veterinary technician. Greenwell State Park was her favorite place, and she would often take her children to the beach and to look at the gardens. She was very artistic and enjoyed exploring new ways to fuel her passion for creating beautiful things such as painting and wood burning.

Cathie was very vocal in politics and had been a Pro-Life advocate for many years. She was proud to have helped start the Catherine Foundation, a local crisis pregnancy center in Waldorf, MD. She had recently been working to start a non-profit OneSeed to help those who needed financial assistance. Cathie loved her family and friends more than anything, and was always willing to help them when needed. She will always be remembered for her heart of gold and will be missed by many.

Cathie was preceded in death by her father James Beck.

She is survived by her sons, Dallas Brown of Mechanicsville, MD, Tyler Brown (Stacey) of Willow Springs, NC, her daughter Michelle Morgan (Dennis) of Willow Springs, NC, her beautiful grandchildren Ashlyn Morgan, Joseph Brown and Hannah Brown of Willow Springs, NC, her mother Hermina Beck of Laurel, Maryland, and family member, Catherine Hershey of Ohio.

Family and friends will be received for Cathie's Life Celebration on Saturday, September 15, 2012 from 1:00PM to 3:00PM at Brinsfield-Echols Funeral Home, P.A., 30195 Three Notch Road, Charlotte Hall, MD 20622. A Memorial Service will start at 3:00PM, Saturday, here at the funeral home. Pastor Kevin Cullins will officiate. A private, family Inurnment will be held at a later date.

In Lieu of flowers, memorial contributions may be made to: Cathie Brown Tuition Fund at any Wells Fargo Bank; a tuition fund for Cathie's grandchildren.

Arrangements provided by Brinsfield-Echols Funeral Home.