Lasher, Patrick George
Birth: 1951-09-05 in Syracuse, New York
Residence: Hollywood, Maryland
Death: Friday, September 07, 2012
Condolences: Click to View or Post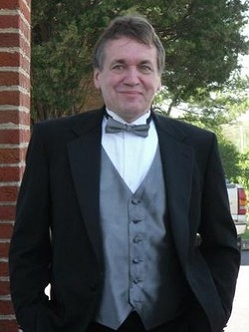 Patrick George Lasher, 61, of Hollywood, MD, passed away on September 7, 2012 at Forestville Health and Rehabilitation Center in Forestville, MD. He was born September 5, 1951 to Mary Jane (Fellows) Lasher and the late Norbert Augustus Lasher in Syracuse, NY.

Patrick was formerly from Loveville, MD and moved to Hollywood 4 years ago. He was an Electrician for the International Brotherhood of Electrical Workers, Local 26 who loved working with his hands. He enjoyed golfing, playing cards with his family, cooking and grilling, and watching the Washington Redskins. He was an avid history buff (especially on the Civil War) and loved reading the Sunday paper to keep up with current events. Pat was a very intelligent man with a witty sense of humor who knew how to make people laugh. He had a knack for "making something out of nothing", especially in the kitchen. Pat had a hard exterior but was actually very compassionate deep down.

He is survived by his children, Robby P. Lasher, Hans D. Lasher (Fiancée, Amy S. Della Rosa), and Emily J. Quinn (Matthew); his siblings, Richard J. Lasher (Mary Jane), Michael H. Lasher (Debra), and Susan L. Thawley (Tom); his grandchild, Matthew J. Quinn, II.; his mother, Mary Jane Fellows Lasher; his former wife, Sara Burbage; and many other relatives and friends.

Family and friends will be received for Patrick's Life Celebration on Saturday, September 15, 2012 from 9:30AM to 11:00AM at Brinsfield-Echols Funeral Home, P.A., 30195 Three Notch Road, Charlotte Hall, MD 20622. A Memorial Service will start at 11:00AM, Saturday at the funeral home. Deacon Ralph Gardiner will officiate. A private, family Inurnment will be held at a later date.

In Lieu of flowers, memorial contributions may be made to: Walden Sierra Inc., Compass House & Anchor Center, 30007 Business Center Dr., Charlotte Hall, MD 2062 or Mulumba House, 621 Rhode Island Ave. NW, Washington DC, 20001.

Arrangements provided by Brinsfield-Echols Funeral Home.