Wise, Ruth Emma
Birth: 1922-03-10 in Atlantic City, New Jersey
Residence: California, Maryland
Death: Sunday, September 09, 2012
Condolences: Click to View or Post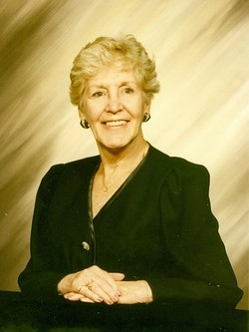 Ruth Emma Wise, 90 of California, MD, (formerly of Wilmington, DE) died at her home while surrounded by her family on September 9, 2012. Ruth was born on March 10, 1922 in Atlantic City, NJ to the late Bessie Rainey Kee and Joseph Robert Kee.

Ruth is survived by her four children, Joann Anderson, Debbie Thorn, John Wise and Jane Nestor; one sister, Barbara White; and seven grandchildren. In addition to her parents, Ruth was preceded in death by her husband, John Andrew Wise and her sister, Betty Young.

Ruth grew up in Atlantic City, NJ where she attended Atlantic City High School graduating in 1946. She attended nursing school, and went on the work as a nurse at Atlantic City Hospital and Memorial Hospital. In her younger years, Ruth enjoyed adventurous activities such as Hot Air Ballooning and White Water Rafting. In addition, she liked art, horses and fine dining.

Services will be private.

In lieu of flowers, contributions in her memory may be directed to Hospice of St. Mary's Co., Inc., P.O. Box 625, Leonardtown, MD 20650.

Arrangements by the Brinsfield Funeral Home, P.A., Leonardtown, MD.