Walker, Lisa Lee
Birth: 1966-12-31 in Durham, North Carolina
Residence: Mechanicsville, Maryland
Death: Monday, September 10, 2012
Laid to Rest: Wednesday, September 19, 2012 in the Maryland Veterans Cemetery, Cheltenham, Maryland
Condolences: Click to View or Post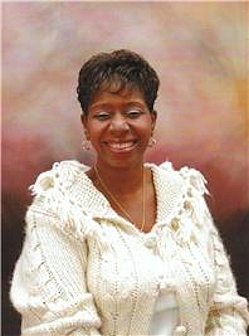 Lisa Walker, 45, of Mechanicsville Maryland, passed away Monday, September 10, 2012, at the Virginia Hospital Center. She was born December 31, 1966, in Durham, North Carolina, the daughter of Mathew and Janet Sykes.

Lisa graduated from McKinley High School in Washington, D.C with the class of 1985. In 1986, Lisa started working for FDC Reports in Bethesda, Maryland as an Office Manager until the company was bought out by Reed Elsevier in 2006. On August 2, 1991 she was united in marriage to Robert S. Walker Jr. in Washington D.C. In 2006, Lisa worked for Gilbane Construction Company as an office manager until the birth of her daughter Tamara Leigh Walker in May 2007. Lisa then became a stay-at-home mom while she battled a rare form of cancer (paraganglioma) until the time of her passing.

She is survived by her husband Robert S. Walker Jr. of Mechanicsville, MD.; one child, Tamara Leigh Walker of Mechanicsville Maryland; mother, Janet Gary Sykes; father and stepmother Mathew Lee and Queen Sykes; a sister, Christa Sykes; father-in-law and mother-in-law, Robert S., Sr. and Sandra Walker of Washington, D.C; two brother-in-laws, Michael A. Walker and Keith T. Walker (Devyn) of Washington, D.C. and a host of uncles, aunts, nephews, nieces, cousins and friends.

Family and friends will unite on Wednesday, September 19, 2012 at 10 am until time of Service at 11 am at Living Word Community Church, 39371 Harper's Corner Road, Mechanicsville, MD. Interment to follow at 1:00 pm at Maryland Veteran's Cemetery, 11301 Crain Hwy., Cheltenham, MD.

Arrangements provided by Briscoe-Tonic Funeral Home.